Canada gifts Nigeria $9.3m for COVID-19 vaccine, other services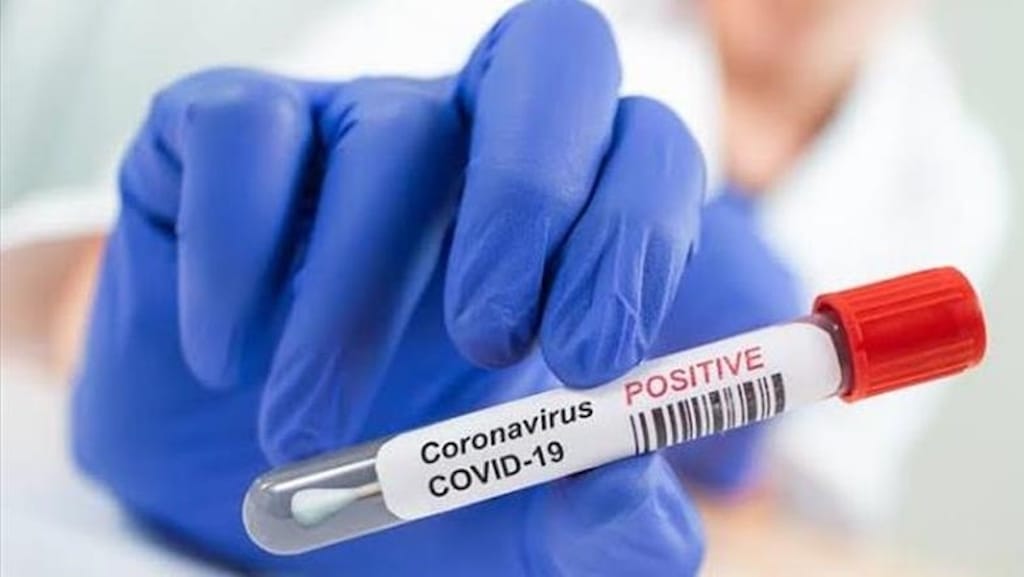 Canadian government has provided Nigeria with $9.3 million grant from the Canada's Global Initiative for Vaccine Equity (CanGIVE), to strengthen its COVID-19 immunization system, in addition to other accompanying services.
The amount was part of 317 million Canadian dollars global initiative meant to strengthen COVID-19 vaccination in seven other countries.
Ondo, Rivers, Kogi, Delta, Ebonyi, Lagos, Akwa-Ibom, Bayelsa, Benue, Ogun, Katsina, Taraba, Anambra, Kebbi, and Edo states would benefit the most from the intervention.
Canadian Ambassador to Nigeria, Jamie Christoff, who spoke at the launch of the grant in Abuja, on Wednesday, disclosed that Nigeria got the largest share the intervention.
Christoff said: "This project is another important example of Canadian historical institutional relationship with Nigeria, as part of the critical work for preventing diseases and protecting those most at risk in the country."
Director-General, Nigeria Centre for Disease Control (NCDC) Dr. Ifedayo Adetifa, disclosed that the Agency was allocated $1.4 million Canadian, to strengthen the broader health system.
Dr. Adetifa said the surveillance was important in helping Nigeria monitor and evaluate emerging patterns and trends of diseases.
While expressing the agency's appreciation for the grant, he said that surveillance was crucial because it contributes to better prevention and management of infectious diseases.
Executive Director, National Primary Health Care Development Agency (NPHCDA) Dr. Faisal Shuaib, confirmed that Nigeria has made significant progress in response to COVID-19 and vaccination, but more work need to be done to strengthen the system.
He appreciated unwavering commitment and dedication to improving vaccination coverage for COVID-19, routine immunization, and accessibility to primary healthcare services.
He disclosed that the grant will be implemented through the World Health Organization (WHO), and was optimistic that it will contribute to strengthening the health system, addressing service delivery inequities and gender disparities at the sub-national level.
"We are confident that WHO will continue to support Nigeria's efforts to enhance vaccine delivery, distribution, and public confidence, as well as generate demand," he said.
He assured the Canadian government, donors and partners that they are fully committed to sustaining and improving COVID-19 and routine immunization performance, along with other primary healthcare services. "Nigeria eagerly anticipates continued collaboration with the Canadian government, as well as other donors and partners."
World Health Organization (WHO), Country Representative, Dr. Walter Kazadi Mulombo, in his remarks, explained that the intervention was designed to support country-led efforts to expedite COVID-19 vaccine delivery and distribution amongst high priority risk groups, increase vaccine confidence and generate demand.
He added: "It focuses on community engagement within the context of addressing inequities in service delivery and disparities in gender at sub-national geographical locations."
He promised that WHO will continue to provide technical support to implement one health approach to preparedness and response, and integrate COVID-19 surveillance and response activities into routine health programmes.
"Together with partners and the Federal Government of Nigeria, we would sustain preparedness and resilience to counter future public health threats," he said.
Ms Chioma DanNwafor, Senior Technical Officer, Africa CDC, Regional Collaborative Centre for West Africa, said that the CANGIVE grant was timely, laudable and a step in the right direction.
She said that Africa CDC was committed to supporting member-states through the saving lives and livelihood initiative to vaccinate at least 70 per cent of her population.
The Sun