Ooni Reveals Agenda for Ojaja University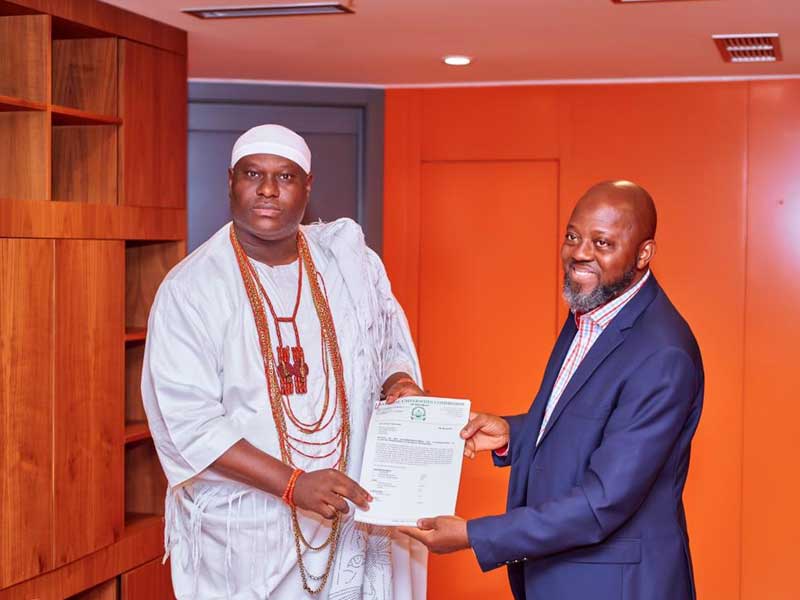 By Adeniyi Ifetayo
Following the recent launch of his multi-million naira retail outlet Ojaja More in Ile-Ife and Osogbo, Osun State with other outlets across South-West currently under construction, the Ooni of Ife Adeyeye Ogunwusi, Ojaja II, has unveiled plans for the official commissioning of his citadel of learning, the Ojaja University, Eyenkorin Ilorin, Kwara State. The university, formerly known as Crown-Hill University, received full accreditation for the take-off courses from the National Universities Commission (NUC) aided by its substantial Vice Chancellor, Professor Jeleel Ojuade.
Sharing the news on his verified social media handles, the Ooni said that it had always been his dream to own a citadel of learning where scholars can be moulded not only in learning but character and entrepreneurship to enable them to compete with their peers outside the shores of Africa.
Ooni has consistently challenged the status quo in Nigeria's educational system where graduates are churned out yearly but with little or no knowledge of entrepreneurship and basic skills to help them stay afloat.
"Our students just do the normal routine every four years: write their projects and graduate," he said. "What solution are they creating to the many issues we have in the country? most especially in health, technology, housing, and agriculture among others.
"Nigerian Universities just churn out millions of graduates yearly but don't arm them with the necessary skills and support they need. In China and the United States of America, students build most of the applications we use today. Facebook, Instagram, and the likes were built by students but today they are making billions of dollars from them. Our education curriculum should teach how to analyse situations and bring pragmatic solutions via proper research."
With the establishment of Ojaja University, the monarch hopes to change that. He gave an insight into what students stand to benefit from the university.
"Imagine a university where student graduates and there is a business grant waiting for those who are willing to delve into entrepreneurship. The grants are made readily available to help establish what they have learnt in school. We can't keep churning out graduates without providing how they should be utilized. If not we would continue to witness the current brain drain and the massive exodus of our best hand to foreign countries."
The Ooni disclosed that Ojaja university will be structured in a way whereby students will be given a free hand to explore and settle for what they wish to become.
"They will be trained to be problem solvers and critical thinkers with a burning entrepreneurial mindset. Ojaja university is driven strictly by innovation and ideas. We will celebrate more innovative minds than academic excellence," he said.
Admission into various degree programmes would soon commence with an easy payment plan for students.
"What we are bringing on board in terms of academic reform is different from what is out there. Our graduates and products will not be half-baked. They will be well-trained to meet the teeming demands of a modern technological-driven society like Nigeria. They will be the change-makers who are ready to proffer solutions to all issues they might encounter in and outside their workspace," he concluded.
Source: ThisDay on line