10 Profitable Small Business Ideas To Start With Little Capital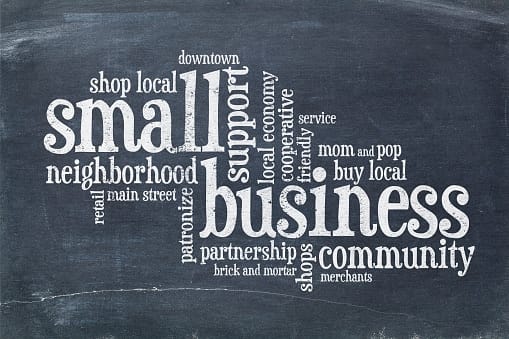 Small Business Ideas – Do you also want to start a profitable business with little capital? If yes, then remember that we have many ways or ideas to do business with less money. Today many people are running their lives with or by this small business idea. A small business is a business that requires very less money or capital.
But, keep in mind that small businesses may not always be small or undersized. Your small business can become a big business one day. But it will require your own mind, will to work, and stamina – only then, you can grow your small business.
Starting a business is everyone's dream or desire. But, most people cannot fulfill their business dream due to a lack of money. And so, I will tell you about 10 small businesses that you can start with very little capital.
Your dream of owning a business will no longer be a dream. You can start a business with as much money as you have in hand. Because, I will tell below 10 ideas of what business can be done with less money, what business is more profitable, or what business is good.
If you are doing a 9 to 6 office job then you can earn a part-time business or income with the following business ideas. And, if you are a student and now want to start your own business with less capital, then you can do any of the following businesses.
10 profitable small business ideas with small capital Below I am talking about 10 small businesses that you can start anytime with very little money.
Xerox and printing store:
If you are wondering what business can be done with very less capital, then you can think of Xerox and printing stores. Nowadays people look for Xerox and printing shops for small to big jobs. School kids and office workers have a variety of projects and they go to the store and print their own projects.
So, you can earn good money with this small business idea. Also, you can earn money by creating bio-data (resumes) for people in your store. You will need little money in this business. You will need a small shop, a computer, a printer, and a Xerox machine. Then customers will keep coming to your shop and you will be able to earn money with your handiwork. Then you will not have any special expenses.
Flower shop business:
These days, those businesses are quick to notice or quick to succeed, which are unique and are in very little quantity in the market, and demand is very high. As such, the business Flowers is doing very few people, and the demand for this business is also high.
So, you can sell many types of plants and flowers in your shop. People look great with flowers or bouquets decorated with flowers on weddings, birthdays, or any occasion. And so, these types of gifts are very popular these days. You can open a flower shop with very little money and sell a wide variety of bouquets. This business is done by very few people and hence its demand is high and you can be successful in it in less time. You don't need much money to start a flower shop business.
All you have to do is pick up a small shop and buy a variety of flowers. The rest will depend on your handiwork and intelligence. You can make a flower bouquet and sell it at your own price. This flower shop business will turn out to be a very profitable business with less money.
Business of Mobile Repairing:
Today people have smartphones in their hands and in their homes. And, these smartphone phones are broken for sure. So, if you can learn mobile repairing and set up a small shop, you can earn a lot. Because people will buy mobiles and mobiles being electronic will be bad and people will come to you. You don't need much capital to start a mobile repair business. First, you have to do a mobile repair course which will be done in 3 to 4 months. And, you don't need a lot of money to do this job or course. This course can be done for only 3 to 5 thousand. If you want, you can learn the work of mobile repairing for free by watching videos on YouTube.
Now there is a shop. You will need a shop to run your own repair business. Remember, you don't need a big shop to run a mobile repair business. All you need is a small shop to do your own work. So, here too you don't need much money.
Now, after taking the course and getting your own shop you will need money to buy the equipment. For doing mobile repairing work you need some tools which will be within 2 to 3 thousand rupees. So, you can start this mobile repairing business within 10 thousand rupees and earn thousands of rupees per month.
Fast food truck/stall:
Nowadays people like eating tasty or fast food outside. So, this fast food business is very profitable these days and you can start with less money. In your own stall or shop, you can earn money by feeding people various kinds of momo,chop, chaomin, pao bhaji, dhosa, ghugni, coffee.
You can start this business with very little money. You will need some ingredients to cook and a crafter to cook the food. Then a shop or truck (food truck) that you can go from place to place feeding people.
Remember, if you do this fast food business with a shop then people will come from only one place. And, if you start this business in a small truck, you can go to many places and sell your food. People will know you and you will have more sales.
Ice cream parlor shop:
A small capital business idea is dawning these days. One such small business is running an ice cream parlor. Hey, you heard right. Nowadays people are busy with their work and reading. Therefore, people like open spaces like ice cream parlors where they can sit for a while and refresh their minds and body.
You need to find a place where people expect more. Especially, an ice cream parlor should be opened with a small shop in a school-college, marketplace. Remember that there should be enough space for a few people to come and sit like a restaurant. Well, then bring good ice cream to your shop and feed your customers. When people enjoy coming to your parlor for a drink and ice cream, they will come back to your shop again and again.
To do an ice cream parlor business you just need to get a shop in a good place and get a fridge to store ice cream. Apart from this, tables and chairs should be kept for people to sit on. It will not cost you much money to buy them and you can start this business with less money.
Tuition class and center:
If you are good at tuition, then you can make it your professional career. Tuition is not just education, if you want to learn music, drawing, guitar, or any instrument, you can learn it through tuition.
You can take this tuition profession as a career when it can be done in a big way. This means, taking an average room and making it a tuition center and taking classes in it. In this way, you can make tuition a career and make it a good source of income. You don't need much money here. You will take an empty room and for the rest, you will teach the students what you know.
Online Business by Blogging:
If you want to do online business at home then blogging business will prove to be a very good business for you. Today, millions of people are making money working from home just by creating a blog.
It's not just about earning money, you can earn money online at home through blogging. And, if people like your blog and the blog becomes a success, then you can't even imagine how much income you will get. In fact, earning from a blog is very easy if you can do it well.
You have to create a blog which you can create for free from the blogger website. Then write your own blog articles. You can write about anything you like and people like it. When you write good articles on your blog, visitors or traffic will come to your blog from search engines like Google and Yahoo. And, when a good number of traffic or visitors come to your blog, you can earn money by placing ads on your blog through Google Adsense. You believe, today thousands of people around the world are making millions through blogs and Google AdSense.
If you are a student, housewife, retired, or want to earn money part-time, you can make a blog as a part-time or full-time business. You don't need much money for this. You can start this online business without spending a single rupee.
Online business through YouTube channel:
If you want to do online business then you can make a YouTube channel and run it as a good business. Just like a blog, you can make a YouTube channel by uploading videos to it and you can earn money at home.
You can start this business without investing any capital. Well, you must have your own talent and ability to make good videos. People are making millions by creating YouTube channels and uploading videos to them. But, keep in mind that you will need to spend some time to earn money from this business.
If you can spend a little time, make good videos, and upload them to your channel, then you will have a chance to earn. And, since then you can earn good money. You can search on Google or Youtube that 'How to earn money from YouTube?"
Online Shopping Website Building Business:
You know that nowadays most people like to visit online websites and buy things. Because online shopping website offers good things at low cost and people can get things easily. If you manage this business well then you can earn a lot in a short period of time.
So, if you want to do business with a low cost of profit, then you can make an online shopping store or shopping website. It will not cost you much to make a shopping website. You can make a shopping store for 10 thousand with a website developer.
Apart from that, you can create a free shopping website yourself with WordPress. You can learn how to create a free online shopping website with WordPress by going to YouTube and watching videos. Before creating your own online shopping website, you need to think about your product. Meaning, you have to think about what you want to sell online.
You can sell one or many products in your store. Just remember, the content you trade must be in demand and the content must be profitable. Apart from this, you need to promote your online shopping website to people by applying a little marketing and intelligence.
Today, shopping websites like Flipkart and Amazon have revenue in crores of rupees by selling such items online. So, if you are also looking for some profitable and new business ideas, then selling things through an online shopping website can be profitable for you. You can go to YouTube and watch videos to know everything about this business.
So, if you also want to do business with less money and are looking for profitable small business ideas with less capital, then you can do any of the business ideas given above. Whatever business you do, keep in mind that doing business requires little time.
Remember, any business is not successful in one day. You have to adapt, give time and grow with new ideas first. Whether the business is small or large, only you can succeed.
– Youthkiawaaz.com –