Entrepreneurship vs Employment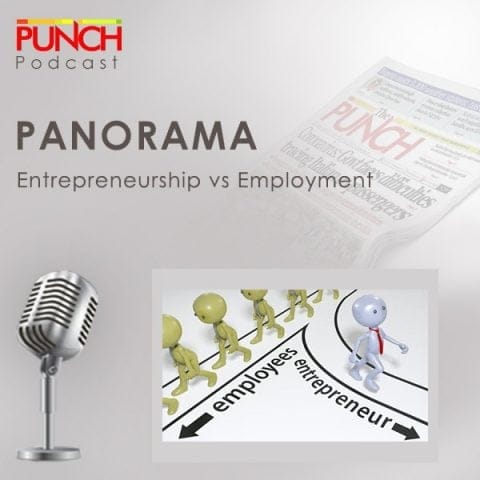 A lady made a post on social media recently, titles, Which should you choose, employment, entrepreneurship or better still a job or starting a business? But it looks like the responses got towards employment appeared more comfortable for men.
One of the global multidimensional consulting firms released a report recently that Nigeria's unemployment rate will increase from 37.7 to 40.6% in 2022 which probably explains why Nigerian youths are jetting out of the country.
In this podcast, we are going to be discussing comparisons between employment and entrepreneurship and our focus will be on their pros and cons.
– The Punch –