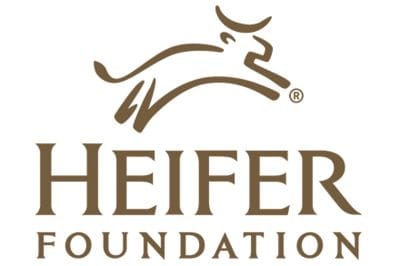 Heifer Facilitates Access to Finance, Others for Smallholder Tomato Farmers in Badagry
Heifer International Nigeria has said that it facilitated access to innovative finance, guaranteed fair market and insurance for smallholder tomato farmers in Dadi Louis and Topo communities in Badagry, Lagos State, Nigeria.
The incentives to the farmers are being achieved through linkages with private sector partners offering innovative finance and premium markets and implemented through off-take and loan agreements.
The multi-partners initiative would enable the tomato farmers to operate at higher capacity and improve their livelihood by increasing their profit margins and closing their income gaps.
At an agreement signing ceremony, participating smallholder tomato farmers under Itesiwaju Farmers' Cooperative Society based in Louis Community, Badagry signed an agreement with Cosmic Roots Concepts Limited (CRCL) that will make accessible finance available to farmers with drastic reduction in transaction cost from the current 50% to a 9% interest rate per season starting with a reduction from 50% to 15% during the pilot. The three-way agreement will also involves Soupah Farm-en-Market Limited (SFEM) who will off-take from the farmers at a fair market price.
The Country Director, Heifer Nigeria, Rufus Idris, explained that, "Supporting smallholder farmers to overcome access to capital and market challenges involves building collaboration with a wide range of stakeholders including investors and financiers, input distributors, insurance companies, business development service providers, agricultural research institutions, the donor community and government agencies".
Thisdaylive.com