Transnational Corporation Plc (Transcorp) Plc expansion in key sectors in Nigeria has continued to bring to shareholders robust returns on investment amid global and domestic challenges.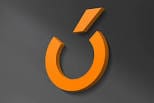 The diversified conglomerate in Power, Oil & gas, Hospitality in 2022 financial year paid a dividend of N2.03billion as against N812.96million in 2021, being 5 kobo per share on the outstanding ordinary shares of 40,647,990,293 shares of 50 kobo each.
The growth in dividend payout was on the back of impressive performance across all its subsidiaries, most especially the Power sector which contributed about 77 per cent or N103.3billion out of N134.72billion of total revenue reported in 2022.
Other sectors, Hospitality contributed 23.3 per cent or N31.44billion in revenue, while Corporate centre hits N10.32billion in revenue from N5.13billion reported in 2021.
Overall, the Group closed 2022 with N134.72billion revenue, an increase of 21per cent from N111.22 billion in 2021, while profit before tax rose to N30.28billion in 2022, representing an increase of 8.1 per cent from N28billion reported in 2021.
Amid impressive performance in 2022 financial year, the group in first quarter (Q1) ended March 31, 2023 has sustained growth in revenue, among other key financial parameters in the period under review.
Transcorp businesses include Transcorp Hilton Abuja, Transcorp Hotels Calabar, Aura by Transcorp Hotels, Transcorp Power, Transafam Power, and Transcorp Energy.
In the period under review, Transcorp declared N32.39billion revenue in Q1 2023, representing an increase of 3.30 per cent from N31.39billion in Q1 2022. The increase in revenue was primarily driven by N24.14billion generated from the Power, followed by N8.25 billion from Hospitality.
The Group reported N18.17billion cost of sales in Q1 2023, an increase of 12.4 per cent from N16.16billion in 2022, fuelled by N13.37billion Natural gas and fuel costs in Q1 2023 from N12.11billion reported in Q1 2022.
This brings gross profit to N14.22billion in Q1 2023 from N15.23billion in Q1 2022 as gross profit margin stood at 43.89 per cent in the period under review as against 48.5 per cent in corresponding period of 2022.
Total operating expenses moved to N5.64billion in Q1 2023 from N4.29billion in Q1 2022 over hike in inflation rate as the Group Impairment (loss) on financial assets closed Q1 2023 at N77.62million as against N135million reported in Q1 2022.
Cost-to-income ratio, however, closed Q1 2023 at 94 per cent as against 84 per cent in Q1 2022.
The Group, closed Q1 2023 with N2.85billion and N1.86 billion profit before tax and profit after tax in Q1 2023, respectively.
Sector performance in Q1
Key sectors that played critical contribution to Transcorp's Q1 2023 performance was the TransafamPower Limited and Transcorp Power Limited.
Transcorp as a group has an available capacity of 555MW and generated capacity of 369MW and it has 11per cent of the total installed capacity in Nigeria.
TransafamPower Limited saw a marginal decline in revenue to N21.04billion in Q1 2023 from N21.47billion in Q1 2022 caused by a decrease in average generated capacity from 387MW to 324MW due to gas constraints.
Its gross Profit margin declined from 45per cent to 37per cent Year-on-Year (YoY) partly because of N483million Liquidated Damages provision made in Q1 2023.
The management projected that in Q2 2023, it expected to generate capacity to be above 500MW, given the resolution of some of the gas issues and the expected return to service of our turbines currently out on different types of inspections.
For Transcorp Power Limited (TAPL), it recorded a eight per cent increase in revenue to N3.1billion in Q1 2023 from N2.88 billion in Q1 2022 due to increase in tariff and exchange rate pricing mechanism despite marginal decline in averaged generated capacity from 45MW to 46MW.
The management also explained that it is in the process of signing GSA with two gas suppliers this is expected to improve our generation capacity in Q2, 2023.
In Q2 2023, we expect to commission Afam 3 Fast Power, which will add additional 240MW capacity to TAPL., disclosed, by the President/GCEO, Transcorp, Owen Omogiafo in a presentation.
Clean room for repairs of turbines (Afam), only one in Nigeria and Afam has witnessed 720 injury free days since take-over.
For its Hospitality, it generated 17 per cent increase in revenue to N8.25 billion in Q1 2023 from N7.04billion in Q1 2022, driven by 110per cent growth in food and beverage and 113per cent growth in other ancillary services.
The management of Transcorp Hospitality subsidiary (Transcorp Hilton Abuja, Transcorp Hotels Calabar, Aura by Transcorp Hotels) was able to maximise the opportunities presented by the elections and grew its leisure segment with various packages for our guests.
The boost in revenue despite a reduction in average occupancy in Q1, 2023 (75per cent compared to 79per cent in 2022) occasioned by the economic slowdown post-election & fasting periods, was due to dynamic price optimization across the business leading to an increase in ADR (N119,216 -Q1 2023 vs N92,334 – Q1 2022).
Gross profit increased by 13per cent as compared to same time last year, despite the sustained global hike in cost of doing business.
For its hospitality business, the management said it intended to continue be innovative and leverage technology to improve customer experience.
Expansion in total assets
Transcorp reported N464.48billion total assets as of March 31, 2023, an increase of five per cent from N442.7billion reported in full year ended December 31, 2022.
The group reported a total borrowing of N103.9billion as of March 31, 2023 from N104.65billion in 2022 financial year and increase in total liabilities to N307.49billion, representing an increase of6.79 per cent from N287.93billion reported in 2022FY.
The group's total assets rose by nearly five per cent to N464.5billion as of March 31, 2023 from N442.7billion in 2022, while total equity moved to N156.99billion as of March 31, 2023 from N154.77billion reported in 2022 financial year.
In all, the group's reduction of foreign exchange loan position remains critical amid unstable foreign exchange.
As at January 2023, the group disclosed that its foreign exchange loan was $25million, and as at date, dropped to $10.9million.
Strategic Targets
The Group over the years maintained that its overall strategic objective is to fully optimize existing assets to ensure consistently deliver value and high returns to stakeholders.
Omogiafo in a presentation said "In 2023, our key priority is to achieve our set targets for the year across the various operating segments. As a Group, we will remain resolute as we execute our strategic priorities in 2023."
Its Transcorp Power Limited targets 663MW average available capacity and 550MW target generating capacity and 155MW average available capacity and 125MW at its TransafamPower Limited.
For its ,Transcorp Energy Limited, she said that it would convert the existing appraisal well to meet development objectives and the drilling of new appraisal well.
– thisdaylive.com –