5 women who shattered glass ceilings and left a lasting impression in the entertainment world.
By Adeniyi Ifetayo
From the innovative work of Peace Anyiam-Osigwe to the artistic gifts of Chimamanda Ngozi Adichie to the multifaceted abilities of Funke Akindele, each of these women has dismantled obstacles and motivated others to pursue their passions.
These women have made lasting impressions on the entertainment industry with their trailblazing accomplishments and ground-breaking efforts that paved the way for those who have and will come after them.
In honour of Women's History Month, it is crucial to acknowledge the accomplishments of these women who have had a big impact on the entertainment sector.
Here are five of them from Pulse's Celebrity Desk:
Late founder of the Africa Film Academy (AMAA), whose news of demise broke in the entertainment space in the early hours of the year, January 10, 2023, and was later confirmed by her family.
Anyiam-Osigwe was a pioneer who broke down barriers for Africans in the entertainment industry. She was a writer and filmmaker with a core interest in using her work to advocate for black communities, child trafficking, and women's equality.
In 2005, she founded the Africa Film Academy, an award ceremony that has celebrated African filmmakers for over a decade. The award ceremony is reputed to be one of the most recognised awards for African filmmakers.
Among a long list of her trailblazing achievements, she was also the first person to get Nollywood into a film festival as a proper film genre, which was definitely an achievement for her and a step in nudging the film industry in the right direction.
The Enigma earned many recognitions for her exceptional work in progressing the industry as she played her part in nudging the African entertainment space forward.
Mo Abudu, media tycoon and filmmaker.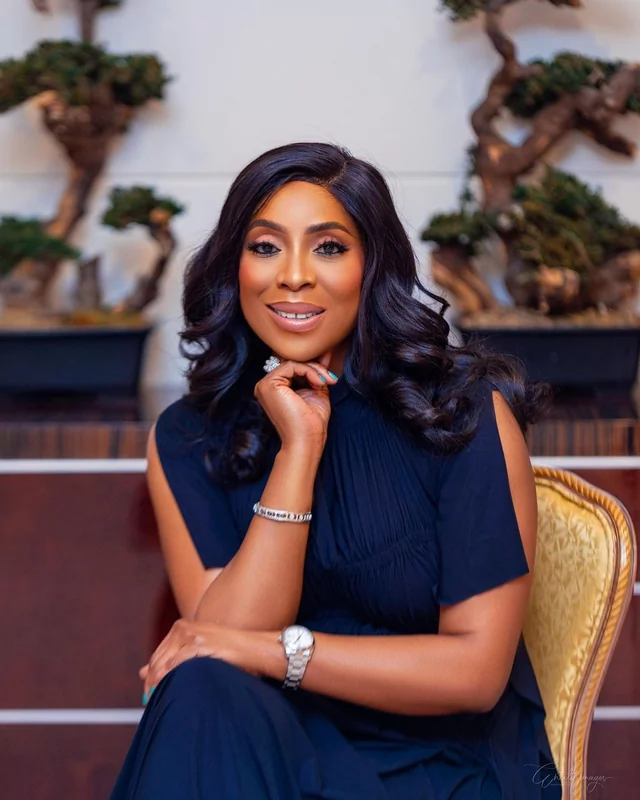 Mo Abudu is a media executive and filmmaker who has had a big impact on the entertainment business. She is the creator and CEO of the media and entertainment company EbonyLife Media, which makes movies and TV contents.
For her business acumen, Abudu has received numerous honours, including the Forbes Africa Woman of the Year Award.
Abudu has received numerous awards and recognition for her work in the media and entertainment industries. In 2013, she was named by Forbes as the first African woman to launch a pan-African TV channel. In 2014, she was named one of the 25 most powerful women in global TV by The Hollywood Reporter.
She has also been honoured by several organisations, including the International Women's Entrepreneurial Challenge Foundation and the Women in Management, Business, and Public Service organisation.
Mo Abudu's accomplishments in the media and entertainment sectors are a result of her tenacity, resolve, and creativity. By removing barriers, she has made it easier for other women to follow in her footsteps.
Chimamanda Ngozi Adichie, author.
Nigerian author Chimamanda Ngozi Adichie is well-known in the literary community. Her books have received numerous honours, including the National Book Critics Circle Award, the Orange Prize for Fiction, and the Commonwealth Writers' prize, and have been translated into other languages.
Adichie is also well-known for her TED talks on feminism, which have had millions of viewers worldwide. She still serves as an example for young women to speak up for themselves and fight for their rights.
For her writing and advocacy, this author has received various honours and accolades. She has won numerous awards, including the MacArthur Foundation Fellowship, the PEN Pinter prize, and the Women's prize for Writing, in addition to the Orange prize for Fiction and the National Book Critics Circle Award. She was included among the top 100 global influencers by Time Magazine in 2015.
She is considered to be one of the most prominent women in the world thanks to her contributions to literature and support for women's rights.
Tems, singer and songwriter.
Tems is on the Nigerian music scene, and she stands out from the crowd thanks to her distinctive sound and deep vocals. In a short period of time, she has amassed a sizable fan base, and her debut EP, 'For Broken Ears,' has emerged as the anthem for a generation of music enthusiasts.
She has the potential to become one of the biggest musicians in the world, as barely five years since her grand entrance to the industry, she has broken a number of records with a long list of 'firsts,' including being the first Nigerian to earn an Oscar nomination, being the first female Nigerian to earn a Grammy award in recent years, and writing an original song for Marvel's Black Panther.
With all these and more, the singer continues to draw attention to the Nigerian music scene and, by extension, the entertainment space, further cementing that Nigerians aren't here to joke!
Funke Akindele, actress, producer, and politician.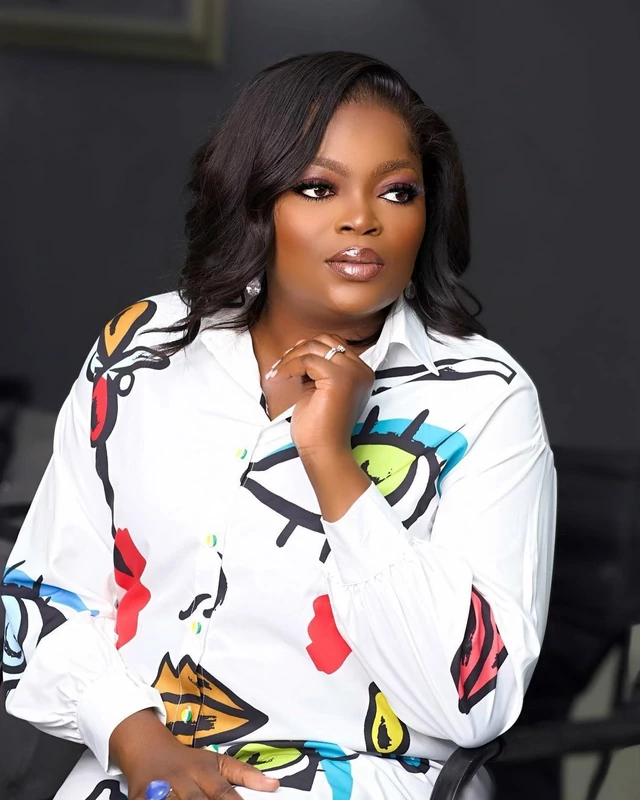 Funke Akindele is a producer and actress who is now running for political office and has had a big impact on the entertainment business.
Akindele has gained international recognition for her talent and services to the entertainment business. She was named by New African magazine as one of the top 100 Africans in 2020. Also, she has received honours from the Nigeria Entertainment Awards and the African Magic Viewers' Choice Awards.
She is well known for her part in 'Jenifa's Diary,' a well-liked television series that she also produces. In addition to other honours, Akindele-Bello has won the Africa Magic Viewers' Choice Award for A Best Actress in a Comedy for her work in both acting and producing.
These five female Nigerian celebrities have significantly impacted the Nigerian and international entertainment industries. Their dedication, talent, and tenacity not only contributed to their success but also served as an example for countless other young girls to follow their aspirations.
As we celebrate Women's History Month, let us continue to recognise and celebrate the achievements of women in all fields, including entertainment.
Source: pulse .ng