Filmmaker Tunde Kelani announces Saworoide part 2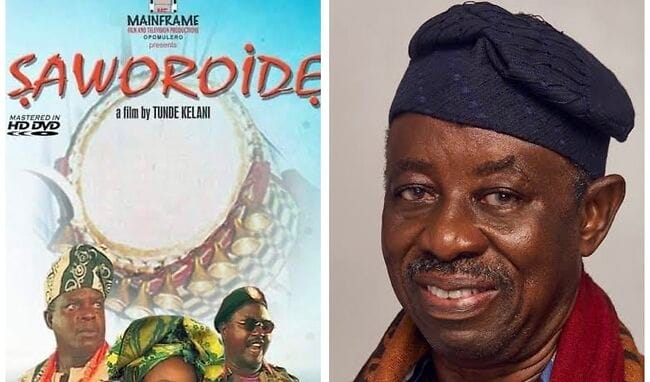 Nigerian filmmaker, Tunde Kelani has announced that he is set to release the second part of his movie, Saworoide.
He made this known on his Instagram page on Thursday.
Kelani wrote, "When there is a cultural vacuum, moral and mental decay follows. SAWOROIDE 2 (New movie) COMING SOON!"
Saworoide is a classic Nigerian film that was released in 1999.
The movie tells the story of a small town called Jogbo, which is ruled by a powerful and corrupt king. The film explores themes of power, corruption, and the struggle for justice in a society where the voices of the people are often silenced.
It featured stars like,Kola Oyewo, Bukky Wright, Lere Paimo, Larinde Akinleye, Peter Fatomilola, Kunle Bamtefa, Adebayo Faleti, Kayode Olaiya and Doyin Hassan.
Source: Tribuneonline