Ned Nwoko Describes Delta Deputy Governor, Otuaro As Perfect Gentleman At 55
By Adeniyi Ifetayo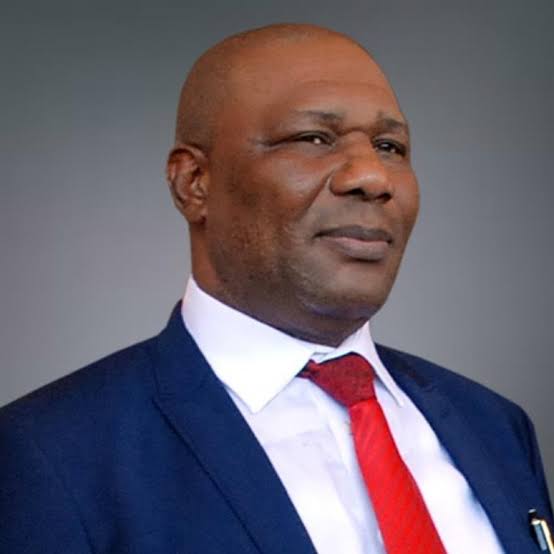 Delta North Senator-Elect and Chancellor of the Sports University of Nigeria (SUN), Idumuje Ugboko, Hon. Prince Ned Nwoko has described the Delta State Deputy Governor, Barr. Kingsley Otuaro as a perfect gentleman on the occasion of his 55th birthday anniversary
In a goodwill message, Hon. Nwoko affirmed that what distinguished Otuaro as a politician, remained his easy going humble trait and genial mien.
While wishing the state deputy governor uplifting splendours of the season, the senator -elect said the accommodating nature of Otuaro manifested in his unwavering support to Governor Ifeanyi Okowa for about eight years and loyalty to the People's Democratic Party , PDP before and during the recently concluded electioneering period.
The international lawyer and Antathica Explorer noted that the giant strides of the Okowa administration in social infrastructure and human capital development had been aided by the executive amity between the governor and his deputy .
Nwoko said:
"My good friend and brother the Deputy Governor, His Excellency Barr. Kingsley Otuaro is a man worthy of respect.I regard him highly because he has contributed immensely in deepening democracy in Delta state through his peaceful,reliable and focussed nature.
"The tolerant role he played prior to and during the election was not characteristic of a typical Delta politician. He was such a gentleman who did not join the bandwagon in claiming right to a political position when it is not necessary. He taught all in the political space, a great lesson; lesson to be content and to learn to abide by organisational guidelines and procedures no matter one's class or position in a political party or the society at large.
"On this auspicious day of his birth anniversary, I congratulate Otuaro for his team building foresight and unique qualities as a man who thinks differently unlike the typical Nigerian politician, chosing instead to remain law-abiding, committed to party supremacy and common good.
"It is my prayer that God will continue to honour and prosper you, both in sound health and wisdom, as you age gracefully.
"Happy birthday and glorious bliss ahead in the service of Delta and Nigeria in general. Congratulations" Nwoko stated .