NED NWOKO GREETS NIGERIANS AT NEW YEAR: HARPS ON RESCUE MISSION.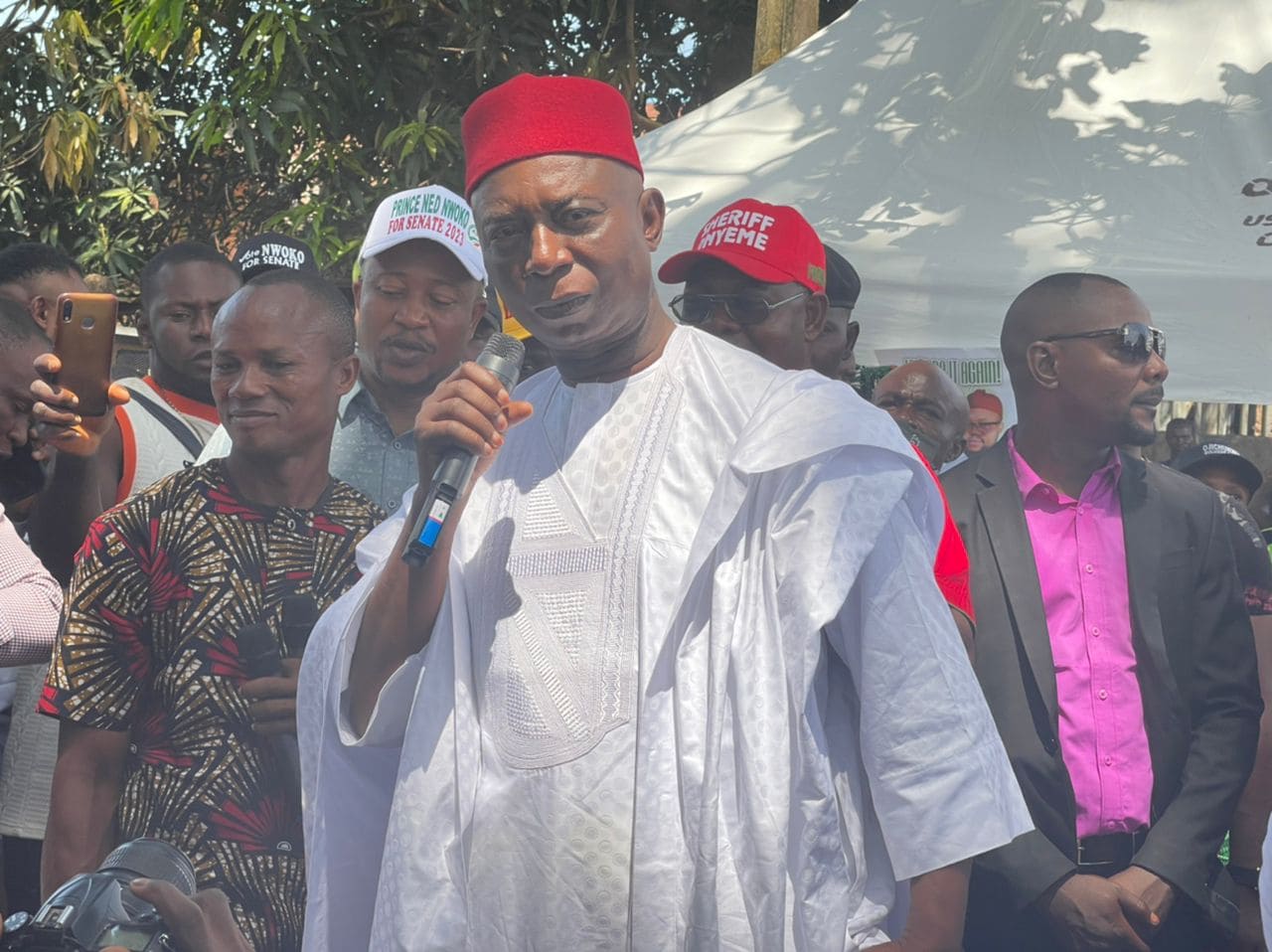 Delta -born Antarctica Explorer and People's Democratic Party Candidate for Delta North Senatorial District in the 2023 elections, Hon. Prince Ned Nwoko has congratulated all Nigerians, for making it into the new year, emphasizing the need for all to support the Party to rescue and reposition Nigeria.
Prince Nwoko in a New year message, at Idumuje -Ugboko, Aniocha North local government area, appreciated the people of Delta North for their confidence in him, appealing to them never to lose hope,in the face of socio-economic difficulties.
Nwoko,Founder of Sports university, stated that PDP has men of proven experience and character to lead Nigeria into desired greatness.
He said that it was not enough supporting him to win the Senate election in February 2023, urging them to join majority of Nigerians to deliver the Atiku/Okowa presidency and all PDP candidates to rebuild Nigeria.
According to him, "I know I have won my election squarely because of your huge support over the years. And that is as a result of trust in my person and capacity to bring my promises to bear in the lives of the people of Delta North Senatorial district.
" I implore my supporters to vote all of us from incoming President Atiku and Vice president Okowa, Sheriff and Onyeme for Delta Governor and deputy, Ndudi Elumelu,House of Representatives and Emeka Nwaobi,State House of Assembly,for the best dividends of democracy.
"With PDP in power ,2023 would be a year of progress ,joy and accomplishments for the nation and the citizens.
" From the bottom of my heart ,I sincerely wish you a happy and prosperous new year with victories"
Nwoko stated.