One Year After: Ex-President Jonathan To Deliver Memorial Lecture Saturday In Honour Of Capt Hosa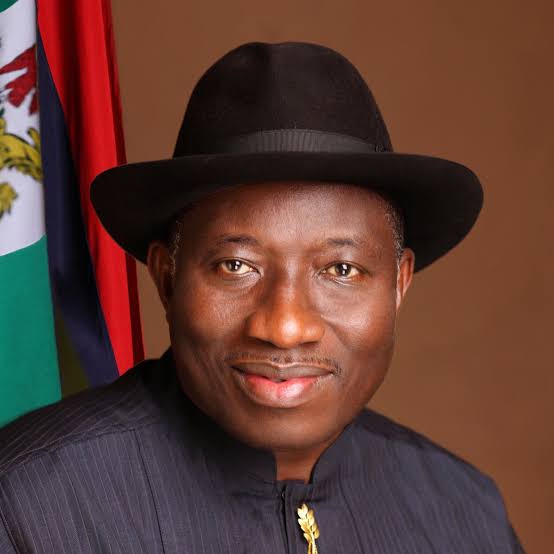 In a follow up bid after a successful One year memorial Thanksgiving service held in Benin City, Edo state, Monday in honor of late Captain Hosa Okunbo, the family of late Okunbo, Wednesday disclosed that former President Goodluck Jonathan will deliver a keynote memorial lecture in honour of the departed business mogul and philanthropist on Saturday 13th August.
According to a press statement endorsed by the media aide to the late Capt Hosa, Mr Adeniyi Ifetayo said the former President will deliver a lecture with the theme, " Lasting Legacy: The Key to Nigeria Development Issues?"
The maiden lecture scheduled to take place at the luxurious five star Wells Carlton Hotel and Apartment, Asokoro Abuja is expected to have in attendance friends, family , business associates of Captain Hosa and other eminent personalities.
It will be recalled that President Goodluck Jonathan during his tribute last year had stated that Capt Hosa lived an impactful life and noted that he was a great entrepreneur who contributed greatly to the growth of the country through his hard work.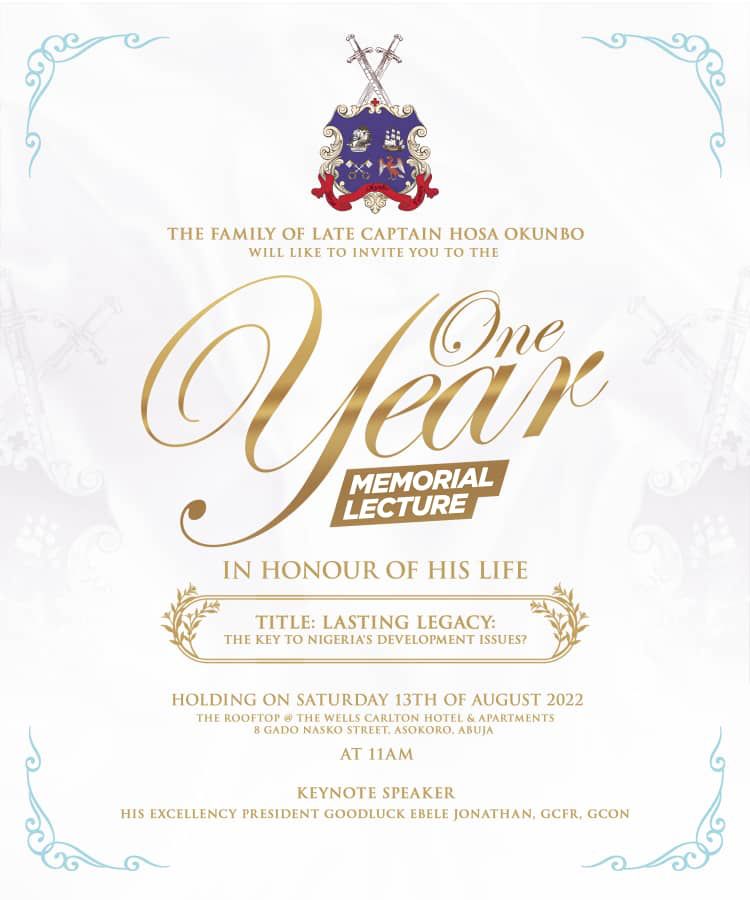 It's worthy to note that the family, children and friends of late business icon had gathered on Monday 8th August at the Wells Hosa Greenhouse farm in Benin at the One year memorial Thanksgiving service which was well attended by Business Magnates, Politicians, Clergymen and family.
Guests are expected to be seated by 10am and it's strictly by invitation.