Eye Illness: How To Know If You Are Developing Glaucoma Or Cataract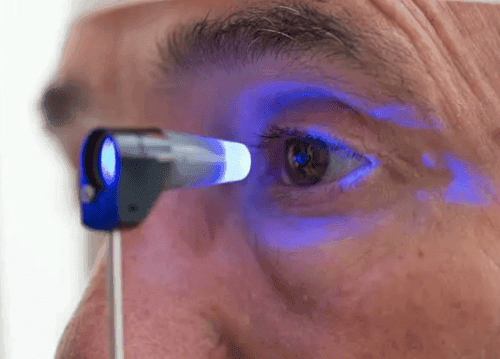 Cataracts and glaucoma are two eye illnesses that can cause significant vision loss. In fact, a worldwide survey found that cataract was the leading cause of blindness, with glaucoma coming in as a distant second. In most situations, blindness can result from these eye illnesses if they are not recognized quickly enough or treated properly.
In light of a recent story in Medical News Today, this piece will explore early warning signs of ocular diseases like glaucoma and cataracts. Relax and gain knowledge at the same time by reading this article.
Differentiating Between Cataracts and Glaucoma
Knowing the symptoms of glaucoma and cataracts in its early stages is the only method to diagnose these conditions. Here are some of the symptoms to look out for that could indicate you're dealing with one of these conditions:
According to healthline The cloudiness of the lens of the eye is the first symptom a person with cataracts may detect. If, upon examining your eyes in the mirror, you find a cloudiness that seems out of the ordinary in the lens, this could be a sign of Cataract. This is a common symptom of cataract development.
Redness or soreness in the eyes without an obvious cause. Both glaucoma and cataract can manifest with symptoms like red eyes and unusual pain, so it's important to see a specialist if you experience these. Glaucoma is the most common cause, but there's no way to be sure.
In the early stages of cataract, you may experience a blurriness of vision that is unlike any other. It's like if you're trying to see through a foggy window, or staring through a haze. If your eyesight gradually deteriorates day by day or over time to the point that you have trouble seeing even nearby objects, you may have cataract.
Glaucoma is characterized by a buildup of fluid in the eyes or a poor outflow of fluid in the eyes, both of which can cause symptoms such as eye pressure or a persistent feeling of fullness in the eyes. Don't brush these symptoms off; they could be indicators of serious eye problems.
– Thelegengnews.ng –