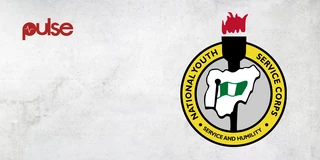 My NYSC Story: I discovered myself and want to serve all over again
Abraham served in Nasarawa State and had such a transformative experience he's willing to serve again if given the chance.
The National Youth Service Corps (NYSC) programme in Nigeria has long been regarded as a transformative chapter in the lives of Nigerian graduates.
National Youth Service Corps [NYSC]
Food-Travel-Arts-Culture My NYSC Story: If you can't handle it, it's okay to opt-out
As we approach the momentous occasion of NYSC's 50th anniversary on May 22, 2023, we're speaking to Nigerians about their unique experiences.
Abraham served in Nasarawa State and had such a transformative experience he's willing to serve again if provided the opportunity.
What was your perception of NYSC before you had to serve?
I never had one, basically because I made up my mind to serve wherever I'm posted.
How would you generally describe your three weeks on camp?
I met great personalities with different minds, backgrounds, cultures, and views about life. Although my shy personality limited my level of fellowship, I still enjoyed my stay in the camp. It was a place I would love to be again. It was a great experience.
Did anything interesting happen there?
Yes, a lot. Despite my shy nature, I was chosen to participate in most of my platoon activities. I was the king for my platoon during the cultural event and the centric for our quarter guard. Additionally, I discovered aspects of myself that I would not have explored if I hadn't answered the clarion call. Lastly, I met beautiful souls.
What was the best part of camp for you?
There were many memorable moments, but my favourite was the time spent with my fellow quarter guard members during rehearsals. It was fun, and I also enjoyed participating in NCCF activities.
What was the worst part?
The worst part was on my first day on camp. After a very long journey, I arrived and settled into my room, only to find my roommates being disruptive. We were all sent out of the room and punished until the early hours of the morning. Despite the ordeal, my roommates and I managed to find joy in the situation.
Another challenging moment was when our group of corpers forgot to return the chairs to their proper place. This led to soldiers waking us up and assigning us the task of returning all the chairs. It was a tough day for me.
Did anything significantly weird happen to you?
Yes, I was unexpectedly entrusted with the role of the king during certain activities.
How was your experience for the service year?
My primary assignment was serving the nation and God. It was a great experience of learning, unlearning, and relearning.
Can you share lessons from your service year?
One of the key lessons I learned is that no man is infallible. It was a humbling realisation during my service year.
If you could, would you do it all over again?
Yes, I would. Life moves on, and it's important to embrace new experiences and continue growing. NYSC provided me with a platform for personal development and exposure to diverse cultures, which I would gladly embrace again.
Do you think NYSC should be scrapped?
I believe NYSC should not be scrapped. It offers a unique journey of self-discovery, especially when serving outside of your familiar territory. It provides an opportunity to explore different regions of the country, interact with people from diverse backgrounds, and contribute to national development. These experiences shape individuals and foster a sense of unity among Nigerian youths.
Pulse.ng