Nowa President Aisha Gambo bags honorary doctorate degree in US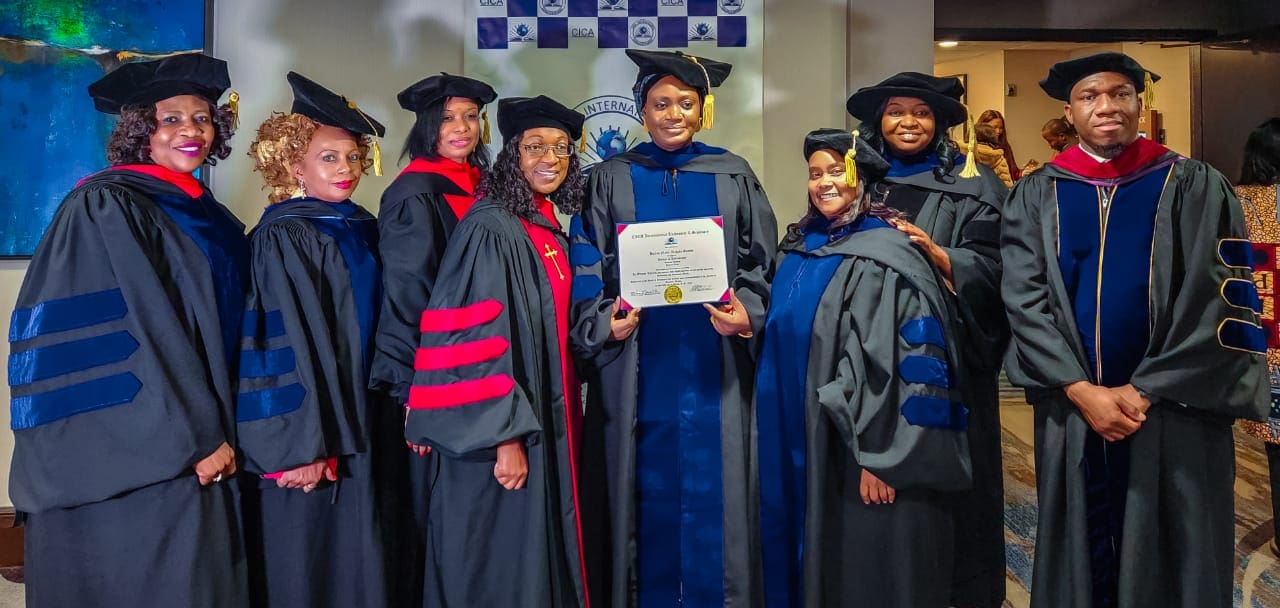 Nowa National President, Hajiya Nana Aisha Gambo was at the weekend awarded with an honorary doctorate degree by CICA-International University & Seminary. 
The University awarded the wife of the Nigerian Chief of Naval Staff the honorary Doctor of Philosophy, Generation Equality, Ruth Rising Naomi Award and Power of Dream Award, for her immense contributions in education, business and public service in Nigeria.
The awarding institution, CICA-International University & Seminary, said they honoured Mrs. Gambo because she had worked "hard for many good causes."
"She's a humanitarian who has dedicated her life to working for the less privileged in Nigeria and Africa especially for women and children," president and Chancellor of CICA-International University & Seminary said.
In her acceptance speech, Mrs Gambo expressed gratitude to the Chancellor, the Governing Council, the Senate, staff and students of the University for finding her deserving of such an exalted honour as he promised not to relent on her efforts. 
The event took place at Long Island Hilton Hotel, 598, Broad Hollow Road, Melville, New York.
Nana Gambo is an accomplished philanthropist and an entrepreneur par excellence. Her leadership of the Naval Officers Wives Association (NOWA) since February 27, 2021 has seen her focused and committed to improving the welfare of families of officers and ratings in the barracks.
NOWA under her sterling leadership has complemented the efforts of the Nigerian Navy in welfare-related projects and charitable ventures in education, economic empowerment, health, and social services.
She is a recipient of the AIDCA 2022 Outstanding Humanitarian Award of the Year for her philanthropic and humanitarian work and landmark achievements as the leader of NOWA.