SDNON Loses Member, Michael Alonge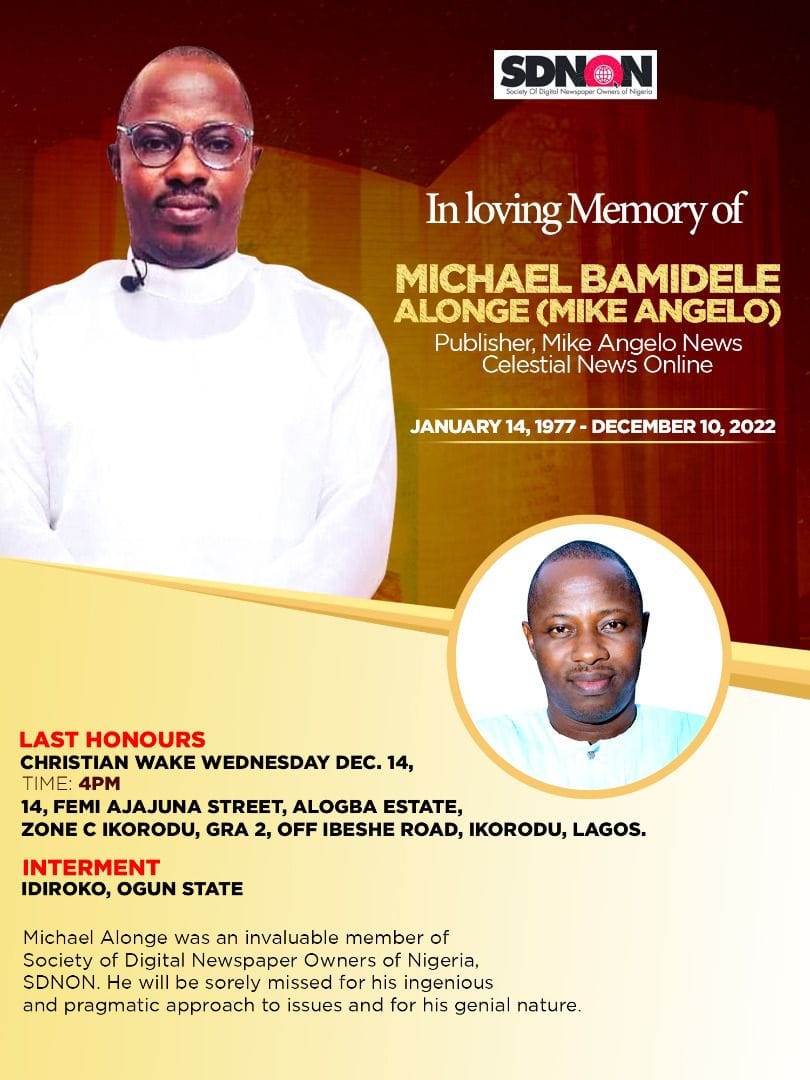 Society for Digital Newspaper Owners of Nigeria (SDNON),has lost a member, Michael Alonge.
Late Alonge died last week Saturday, December 10, 2022 in a Lagos state hospital at the age of 46 after a brief illness.
Until his death, Alonge has been the publisher of the popular online news portal, www.mikeangelonews.com.
Statement signed by, 'Wale Onifade, the Public Relations Officer of the body described late Alonge as a gentle and a devoted Christian who would be remembered for his commitments to SDNON while he was alive.
Alonge's body will leave the morgue on Wednesday for wake keeping at his residence in Ikorodu while he'll be interned on Thursday at Idi-Iroko, Ogun State.
The President of the body, Otunba Femi Davies is quoted as describing the deceased as, an exemplary, unpretentious and outspoken journalist who discharged his duties with diligence, devotion and integrity at all time.
"SDNON has indeed lost an industrious and active member to the cold hands of death. However, death is an inevitable end of every soul and a cold reminder to all that we came into this world and we will in the same way depart from the planet," Otunba Davies said.