"N'tale fun o, nitori o je ore TJ" (Just because you are TJ's friend, I will sell the land to you).
 These were the words I heard after a 7 minute meeting with Alhaji Saro, the forever pragmatic silent billionaire who should be a case study for all aspiring and existing entrepreneurs.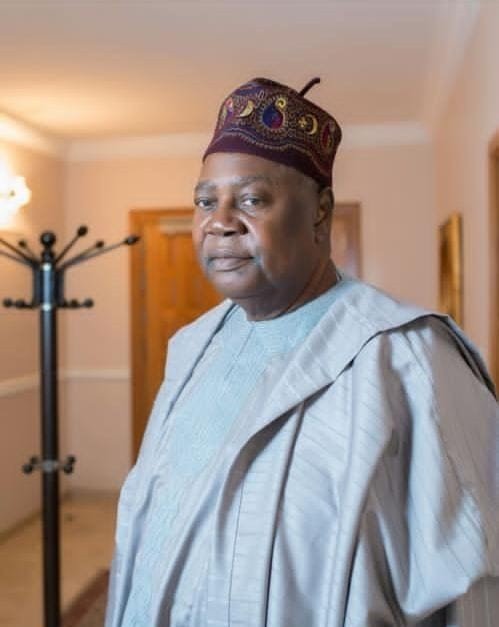 When I visited Nigeria in 2013, I was already thinking about moving back home. Without a doubt, real estate was my passion and Ikoyi was my starting point. Born in the deepest part of Agege and growing up in Oke Arin, everyone thought my dreams were so big, that I'd bitten more than I could chew.
People thought I had money but for Alhaji Saro, relationship supersedes money. I had only one-third of the money for the land. I gave him what I had and he magnanimously allowed me to take possession of the land, giving me a payment plan that only the gods of men can offer someone they didn't know from Adam- that was the man who became my father, mentor and rock.
Alhaji would call me from the blues to ask about my welfare. He would say "Iyare nko?" (How's your mum?). "Biggy nko?" (How's Biggy). "Sho ti jeun?"(Have you eaten?). "Oya mabo ni Adeyemi Lawson, orowa!" (Oya come to my house at Adeyemi Lawson, we have talks). He was my rock; he had the memory of an eagle.
"Suji don't mind anyone, the sky is your limit. If you want to build skyscrapers, go ahead, you can do it. But do it with integrity. Don't promise what you can't give, always keep your story to yourself aye le!" (The world is evil)
Every time I sent a gift to his house, my gift (Salah ram) would never go unnoticed. It always leaves me surprised each time he would called to say "Thank you." "Ah!!! Suji, this is the biggest ram I've seen since I was born". He would say, even if he had about 30 massive rams.
My father wasn't rich or powerful but anyone who offended or thought he could ride me had Alhaji to fight too. I would call him whenever I had a dispute with anyone over land or if someone wanted to cheat me and he would resolve it immediately; he's the definition of a man who takes Panadol for another's headache.
Silent but steady, Alhaji was one of the biggest landlords in the whole of Nigeria with assets worth billions; no one knew the silent billionaire until he passed.
Just like him, my very good friend Taju has proven to our generation that success is not served ala carte, he has carved a niche for himself in the world of luxury art where you will find his collection in London auction homes, I love him so much. One thing is certain, if no one misses Daddy, TJ will, he will find it difficult to forget their bond.
Alhaji has gone but he will forever be remembered. He always sat in the last corner of the living room, with his book and pen, calling and receiving calls. His life has taught us that hard work, integrity, passion, keeping good friends and never burning bridges is the overall secret for success.
"Ti enikan ba yan e je, duro de ni corner"(should someone offend you, don't react immediately, wait for him in the corner), he'd always say.
As an entrepreneur, I have learnt a lot from him and we shall miss him dearly. He was everything to our nation and mostly an inspiration to many generations.
Inna Lillahi wa inna ilayhi raji'un. May the Almighty Allah forgive your sins and grant you Jannatul-Firdaus.