The General Overseer of Champions Royal Assembly, Prophet Joshua Iginla showered Encomium on his wife during the 14th anniversary celebration of his ministry in his Abuja church. He also revealed the heroic role she played in his life.
Prophet Joshua Iginla poured out eulogies on his wife, Prophetess Stella Joshua Iginla while he was about calling her to the altar, where she spoke to thousands of congregation.
The popular prophet explained that He once had suicidal thoughts but His wife was the one who saved him from committing suicide during his trying times.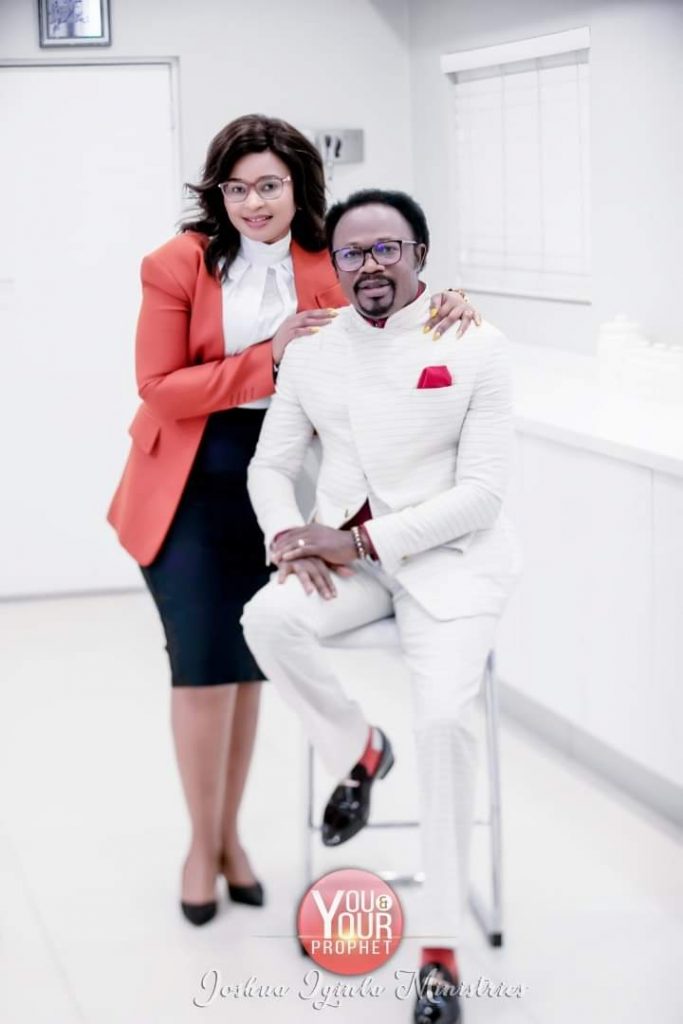 He made it known that several people have misconceptions about her but she is a gift people don't see, and the secret of his well-being.
"Before I bring the woman of God to the altar, I want to say this to her. Prophetess Stella Joshua Iginla, some may have misconceptions about you, some may be hypocritically celebrating you, some may be genuinely celebrating you.
" You were there when I felt like committing suicide, you were a gift that others didn't see. Others may have misconceptions about you, you were the hero to my health. Each time I look at you, you remember me that I would have been 6 feet down", he said before calling her to take the day's sermon.
Prophetess Stella also live up to the inspiring words the man of God had showered on her when she mount the pulpit charged the women to discover their identity in God and to fulfill their purpose.