My Regrets As Governor Of The Bank Of Japan—Haruhiko Kuroda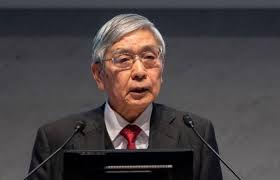 OpenLife Nigeria reports that even though Haruhiko Kuroda has been applauded in several quarters for rewriting the rules of global central banking, he has however expressed regrets for failing to achieve a 2% stable inflation goal he set for himself as governor of the Bank of Japan.
Haruhiko Kuroda who made his last speech to reporters as the Governor of the Bank of Japan on Friday, admitted that his goal of getting to 2% stable inflation was never met.
In the hour-long press conference, Kuroda looked back on his time at the helm of the central bank, reflecting on everything from memories of former Prime Minister Shinzo Abe, to hopes for his successor and long-time friend, Kazuo Ueda.
It would be recalled that after being picked by Prime Minister Abe, Kuroda opened a new chapter for central banking with aggressive easing. He spent $11.7 trillion to keep his stimulus rolling, making the Bank of Japan's balance sheet multiple times bigger than those of the Federal Reserve and European Central Bank, relative to the size of the economy.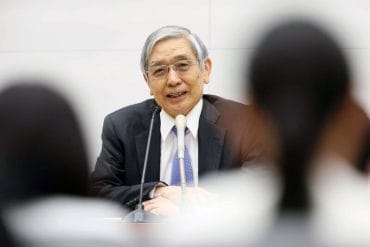 The governor has said the massive stimulus has succeeded in pulling the nation out of 15 years of deflation. Yet he leaves unfinished the mission of exiting from the unorthodox, ultra-loose monetary policy, and the task will now fall to Ueda.
However, the incoming governor has indicated he will continue with the BOJ's current easing policy until steady inflation is achieved, although market players will be closely watching whether and how he addresses the growing side effects of its yield curve control program.
Kuroda, for his part, said that he sees inflation slowing back below 2% in the middle of this fiscal year, but achieving the goal is still possible. "Consumer prices aren't going back to constantly falling below 2%," he said, expressing regret that his goal ultimately wasn't achieved, stressing that the possibility of reaching stable price growth is higher.
-Openlife.ng-