Okpekpe Race Organisers Promise Another Pacesetting Race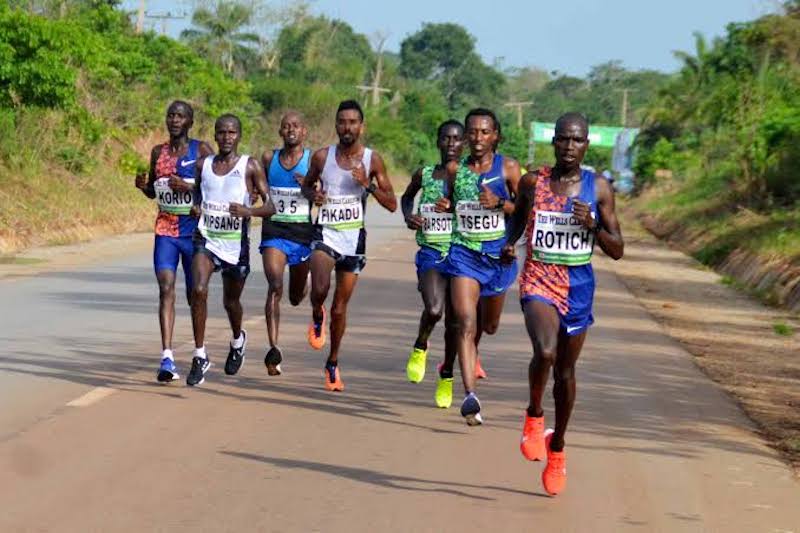 Organisers of the historic and world acclaimed Okpekpe International 10km Road Race have promised to organise another pacesetting event come Saturday, May 27, 2023.
The annual, World Athletics Gold Label event returned last year after a two-year, Covid-induced break and this year's edition will be the ninth in the series.
It started in 2013 as the first road running event in Nigeria nay West Africa to have its course measured by a World Athletics/AIMS accredited course measurer and the first to be granted a (bronze) label status in 2015.
Okpekpe Road Race Director, Zack Amodu, said this year's event will see a lot of improvement on the capacity building for Nigerians in and around Edo State it started last year.
"With the capacity we have displayed over the years in terms of the technical organisation of the race which in the first instance led to the label status we got in 2015, we decided to focus on developing more Nigerians outside those who actually do the running on the road," revealed Amodu.
"Last year, we organised a technical officiating course for technical officials in Benin for those in and around Edo State to enhance the pool of technical officiating officials we have in the country.
"We also used medical students of the Edo State University in Uzairue to serve as volunteers in the medical committee for the race. This has given them the practical experience needed to become better in their chosen fields.
"This year we are extending this to the students of Mass Communication and related courses who will serve as media volunteers while those in the Physical and Health department and related courses will also serve as volunteers in the technical department of the race.
"This is outside the economic benefits that are derivable from the organisation of the race," said Amodu who revealed there will be seminars for all categories of volunteers that will be used for the race.
– Thisdaylive.com –