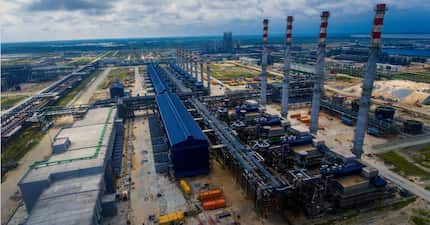 "Expect Jobs": Aliko Dangote Lists the Benefits of His Refinery on Nigerian Economy, Launch Date Set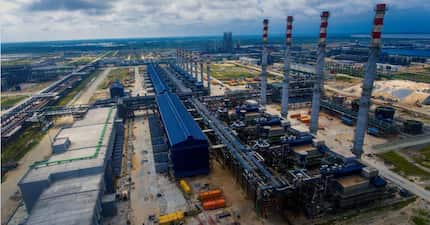 Aliko Dangote emphasized the positive impact of his new oil refinery on Nigeria's economy The refinery, located in Lagos, is one of the largest in the world and is expected to be launched on May 22, 2023, by President Buhari Some of the benefits expected from the refinery include export savings, manufacturing of plastics and textiles among others.
Dangote, Africa's richest man and the founder of Dangote Group, has spoken out about the benefits of his new oil refinery as it prepares to commence operation in Nigeria. According to ThisDay's report, Dangote was interviewed by the Economist Magazine's 'The World Ahead 2023', where he discussed the potential of the refinery that is set to be commissioned on May 22, 2023.
In the interview, Dangote highlighted the economic benefits of the refinery, stating that it will reduce Nigeria's dependence on imported fuel and save the country billions of dollars in foreign exchange.
The Dangote Oil Refinery, which is located in the Lekki Free Trade Zone in Lagos, is expected to refine up to 650,000 barrels of crude oil per day, making it one of the largest oil refineries in the world.
According to Dangote, the refinery will create thousands of jobs and stimulate economic growth in the region. It will also provide a major boost to Nigeria's petrochemical industry by producing polypropylene and polyethylene, which are essential components in the manufacturing of plastics.
Dangote words: "The successful completion of the refinery will not only generate both direct and indirect employment opportunities but will also facilitate the transfer of skills and technology to the downstream sector, resulting in further benefits. "Additionally, the refinery's production of crucial commodities like naphtha and polypropylene is expected to spur the growth of other industries, including cosmetics, plastics, and textiles.
"There is potential for added value in the agribusiness sector, and we are pursuing initiatives such as the Sugar Backward Integration Projects to establish a robust local supply chain in the sugar industry.
By aiming to produce approximately 0.5 million tons of sugar per year from locally cultivated sugar cane, we anticipate that local suppliers across the sugar value chain will reap significant benefits."
More money for Dangote
In another report, Legit.ng revealed that Africa's richest man is set to walk home with over N293 billion as dividends from his cement company, Dangote Cement. Aliko Dangote's cement company recorded a revenue jump of 16.96% in 2022 to hit a high of over N1.61 trillion. Dangote's dividend was more than the budget of 25 states for the fiscal year of 2023.
Source: Legit.ng