How Globacom Sustained Telecoms Sector Since 2003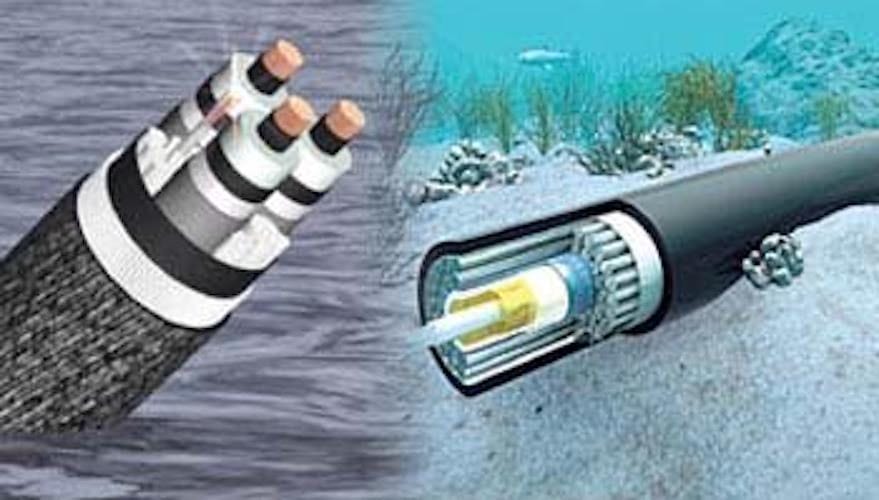 Emma Okonji writes on the achievements of Globacom since its rollout in 2003, despite the many challenges faced by the sector, as its founder, Chief Mike Adenuga Jnr. turns 70 years this weekend
Competition in the Nigerian telecoms sector has compelled telecoms operators to become more innovative in order to gain market share and attract more telecoms subscribers to their networks.
Such competition has opened up the telecoms space, as operators continue to introduce innovative products that are driving down the cost of telecoms services across networks.
In all of the innovations that are driven by keen competition, Globacom has stood tall above other operators, having risen from a position of the third largest telecoms operator in Nigeria to the second largest.
With a market share of 26.78 per cent and a subscriber base of 60.76 million Globacom has maintained the second position for several years running, and has contributed immensely to the growth of the telecoms sector and to Nigeria's Gross Domestic Product (GDP).
From inception in 2003 when Globacom, an indigenous telecoms operator, rolled out its services as the third entrant into the Global System for Mobile Communication (GSM) sector in Nigeria, it changed the face of telecoms service offerings in Nigeria, with the introduction of per second billing system.
Its Founder, Chief Mike Adenuga Jnr, from inception, commenced telecom operations with per second billing system on the Globacom network, which crashed the cost of telecoms services in Nigeria. Before the rollout of Globacom in 2003, the early operators were billing telecoms calls in minutes and they rounded-off every call that ended in seconds, into minute. For example, a call that lasted for two minutes and one second was automatically rounded-off to three minutes and the call rate was charged at three minutes, and calls were charged at N50/minute at that time. The coming of Globacom changed the billing system from per minute to per second billing, which was much cheaper for telecoms subscribers.
Aside the introduction of per second billing from inception, Globacom has introduced several promotional campaigns that have further crashed the cost of telecoms service offerings across networks.
Industry stakeholders have continued to commend Globacom for its many achievements in the telecoms sector since its inception in 2003, just as its founder, Chief Mike Adenuga Jnr, clocks 70 years of age this weekend, which is a landmark for celebration.
GDP Growth
From the inception of GSM services rollout in 2001 up till 2015, telecoms contribution to GDP was put at $70 billion, a development that was made possible by Globacom and other telecoms operators.
But the Executive Vice Chairman of NCC, Prof. Umar Garba Danbatta, said the figure had gone beyond $70 billion in 2020, given the continuous growth rate of telecoms operations in the country.
The contribution of the telecommunications sector to Nigeria's Gross Domestic Product (GDP), however doubled in the last ten years, according to data obtained from the website of the Nigerian Communications Commission (NCC).
According to the statistics, telecoms contribution to GDP in 2012 was 7.7 per cent, but the figure doubled to 14.3 per cent as at the second quarter in 2020.
The statistics indicated that telecoms contribution to GDP had maintained a steady growth rate between 2012 and 2020, excerpt for 2013, when there was a slight drop in the contribution, compared to the contribution in 2012.
The statistics showed that in 2012, telecoms contribution to GDP was 7.7 per cent and in 2013, the contribution dropped slightly to 7.4 per cent, but it picked up again in 2014, contributing 7.6 per cent to GDP. In 2015, telecoms contribution to GDP further increased to 8.5 per cent and it had another increase in 2016, contributing 9.13 per cent. In 2017, it contributed 8.7 per cent to GDP and in 2018, telecoms contribution to GDP grew to 9.9 per cent.
In 2019, telecoms contribution to GDP grew again to 10.6 per cent and in second quarter 2020, telecoms contribution to GDP, reached 14.3 per cent, representing N2.3 trillion, whereas the entire contribution of ICT to GDP within the same period was 17.5 per cent.
Broadband Penetration
Broadband penetration, which is the backbone for internet connectivity, is one area through which the telecoms sector has impacted the Nigerian economy. In order to further boost broadband access across the country, the federal government, in 2013, issued the first document on National Broadband Plan (2013-2018), which set broadband penetration targets for both fixed and mobile broadband across Nigeria. Of the many targets set by the document, the most prominent was the projection that Nigeria would reach 30 per cent broadband penetration by December 2018. At that time, broadband penetration was below six per cent. But few months before the deadline, Nigeria reached and surpassed the 30 per cent broadband target.
Having surpassed the 30 per cent broadband target, the federal government came up with a second National Broadband Plan (2020-2025), with a target to achieve 70 per cent broadband penetration by 2025.
The second National Broadband Plan seeks to deliver data download speeds across Nigeria at a minimum of 25Mbps in urban areas, and 10Mbps in rural areas, with effective coverage available to at least 90 per cent of the population and penetration rate of 70 per cent by 2025 at a price not more than N390 per 1GB of data.
Given the achievements of Globacom and other telecoms operators, stakeholders are optimistic that the telecoms sector will help achieve the target of the second National Broadband Plan.
Per Second Billing System
From inception, Globacom rolled out its telecom services with per second billing system, when other telecoms operators were still billing in minutes a development that crashed the cost of telecoms services across network in Nigeria.
Before the rollout of Globacom, other telecoms operators were charging call termination rates in minutes and they would quickly round-off any call that terminates in seconds, into minutes and charge the customer in minute.
Telecoms subscribers who saw the development as rip-off, complained and asked for per second billing system, but the existing operators at that time, said it was practically impossible to introduce per second billing system in the Nigerian telecoms sector. Globacom however proved them wrong and changed the narrative by introducing per second billing system on its network, from inception of rollout in 2003. Shortly after Globacom introduced per second billing, all other operators changed their billing systems to per second billing, a development that crashed cost of telecoms services across all networks in Nigeria.
Glo1 Submarine Cable
Since the berthing of Glo1 submarine broadband cable in Nigeria in 2009, Nigeria has witnessed the landing of several submarine cables like MainOne, MTN WACS, and Equiano, that are driving digital transforming in Nigeria,
With the various submarine cable landing, several data centres are now springing up in Nigeria, to take advantage of the broadband capacities being offered by the different submarine cables.
In the last one year, Nigeria has witnessed the launch of new data centres like MDXi that now powered by Equinix, Kasi Cloud Data Centres, Airtel Data Centre, and Africa Data Centres, which are additional data centres to the existing data centres like Rack Centre, Medallion, among others.
While MDXi has built another data centre along the Lekki corridors, having reached full capacity with its first data centre, Rack Centre, last week, announced plans to commence the construction of a second data centre at the centre of Ikeja in Lagos.
The Chief Operating Officer at Rack Centre, Mr. Ezekiel Egboye who disclosed this at a recent media parley and data centre tour of its Lagos head office, said the new data centre would be part of efforts to expand the company's capacity ten folds and consolidate its leadership as a major digital infrastructure hub in West Africa.
The new build known as Rack Centre LGS 2 data centre, which is in the heart of Ikeja, with easy access to the main commercial areas of Lagos, will be situated on a 20,000 square metres green field site and sits at over 30 meters above sea level. With this expansion, Rack Centre would have a net lettable space of 3240 square metres and IT load of 13.5MW as against the current data centre, LGS1, which has an IT load of 1.5MW and a net lettable space of 1094 square metres.
The landing of submarine broadband cables and springing up of new data centres in Nigeria are fast driving technology innovation and investment opportunities.
In the last few months, Lagos has attracted over $1 billion worth of investment from technology giants like Microsoft who opened its new African Development Centre in the state. Google also launched its state-of-the-art submarine internet cable in Lagos, and Equinix also recently completed its acquisition of MainOne with a $320 million deal.
The Glo submarine cable made a historic landing in Alfa Beach, Lagos, Nigeria, in 2009, and it has since then, reduced the cost of bandwidth, which has translated into many possibilities in the Information and Communications Technology (ICT) sector of the Nigerian economy.
The project, which was jointly executed by Globacom and its partners, Alcatel Lucent, gave Nigeria lead in telemedicine, e-Commerce and e-governance among other practices that transform economies.
The 9800km cable cane from Bude in UK and connects Nigeria to the rest of West Africa and the UK, with landing points in Nigeria, London and Lisbon in Portugal. It is deploying 16 branching units to connect countries in West Africa.
Globacom became the first single telecommunication company in the world to own its submarine cable. The high capacity Glo 1 optic fibre cable brings direct connectivity between West Africa, the UK and the rest of the world.
The Glo1 submarine cable has continued to boost economic activities in the region, create job opportunities and serve companies in Europe and Africa.
Financial Inclusion
Following the approval granted Globacom to operate MoneyMaster Payment Service Bank (PSB) by the Central Bank of Nigeria (CBN) in 2020, the telecoms company, last year, launched G-Kala, its flagship product that would further drive the activities of MoneyMaster PSB and deepen financial inclusion across the country.
According to Globacom, the launch of G-Kala is in line with its commitment to deepen, stimulate the growth of digital payment in Nigeria, and to bridge the country's financial inclusion gap.
In a statement shortly after the launch in Lagos, the telecom company said: "Our over-arching business objective remains to empower Nigerians by providing them with unlimited opportunities. MoneyMaster extends that objective as it targets the unbanked and under-banked with G-Kala its flagship product in order to deepen financial inclusion in Nigeria."
Just as Globacom revolutionised the telecom industry with cutting-edge technology and unique products when it started operations in 2003, MoneyMaster PSB is poised to redefine the payment service banks' landscape while driving financial inclusion in Nigeria.
Delivering a keynote at the launch of MoneyMaster, the Head, Enterprise Business Group at Globacom, Zakari Usman, said with the theme: 'Pushing The Frontiers: An Evening With Glo' the telecom company would unveil a suite of innovative and cutting edge business solutions to its customers.
Leveraging 5G Technology
Giving details of the impact of 5G on telecoms business and how telecoms operators like Globacom will leverage 5G technology to offer innovative services to its existing and would-be customers, Usman said: "As we get ready for the full dawning of 5G technology and the digitally integrated world it promises, we must continue to up our game in the services we offer directly or indirectly. We must also begin to explore the synergy inherent in collaboration and the revolutionary mindset of co-opetition.
The Minister of Communications and Digital Economy, Dr. Isa Ibrahim Pantami, had on February 22, 2022, officially handed over the spectrum allocation for 5G deployment as well as federal government-approved National Policy on 5G to the Nigerian Communication Commission (NCC), the telecom industry regulator.
NCC is optimistic that effective implementation of the National Policy on 5G will accelerate the actualisation of the national targets in the Nigerian National Broadband Plan (NNBP) 2020-2025, the National Digital Economy Policy and Strategy (NDEPS) 2020-2030, as well as other sectoral policies designed to enhance Nigeria's digital transformation.
Giving the great achievements in the telecoms sector, it is evident that Globacom has greatly transformed the Nigerian telecoms and technology landscape, and its founder deserves to be celebrated at 70.
– thisdaylive.com –