Organisation Celebrates 100 Most Promising Women SMES
By Adeniyi Ifetayo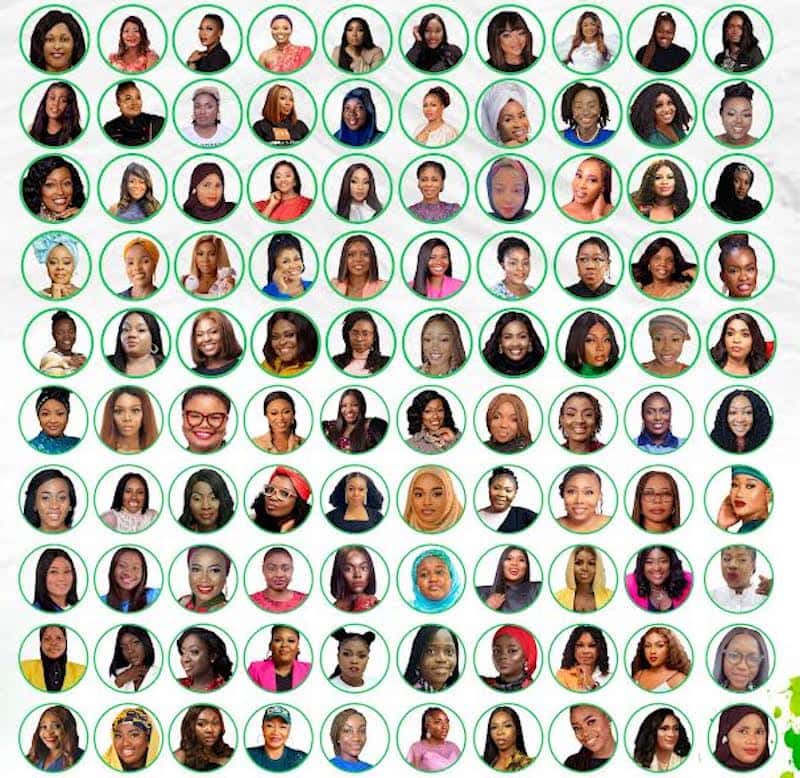 In honor of International Women's Day, Naija Brand Chick, a leading Nigerian business organisation, has created a list of the top 100 most promising women-owned small and medium enterprises (SMEs) shaping the future of business in Nigeria.
The list was curated to celebrate the contributions of women in business and to give them the recognition they deserve.
The founder of Naija Brand Chick, Nelly Agbogu, said she was inspired to create the list because she noticed that many small business owners, especially women, are not given the spotlight for their contributions to the growth of the national economy.
She believes that there are amazing women doing well in the SME space who should be celebrated, but they keep seeing the same old faces all the time. Therefore, she decided to do something different with these amazing women in this month that the world chooses to celebrate them.
The recognition is expected to have a significant impact on the women entrepreneurs who made the list. The founder hopes that it will instill confidence in them and make them realise that they matter.
She also believes that it will create more visibility for their brands and help them get more customers for their varied businesses.
Many women entrepreneurs who made the list have notable achievements and success stories. For instance, Majinfotek is currently opening her store in Ghana. Halimat, the founder of Indulgence Fashion, started in a small store in Yaba and has now moved to a bigger store in Lekki.
Digital Boss Creator, who was selling roasted yam at the roadside, is now among the most talked-about digital and course creators on social media.
The founder of Naija Brand Chick believes that it is crucial to recognise women entrepreneurs in today's business landscape. She notes that women face unique challenges such as scaling, structuring, and balancing work and home life. As such, women in business require support from their loved ones, funding, visibility, and more reach to succeed.
To better support and empower women entrepreneurs, the founder advises organizations to look for women who aren't making so much noise, but they're killing it in business. She believes that there are many women who are doing well in their space and need help and support.
The plan for the "top 100 most promising women SMEs shaping the future in business" list is to expand it and give it more voice across the nation. The founder hopes to look for ways to create awards and help more business owners gain massive visibility and growth.
Nelly Agbogu, the brain behind Naija Brand Chick and Nellies healthy food & snack company in the heart of Lagos, Nigeria, isn't the average business owner who dreamt of entrepreneurship from an early age like most CEOs would tell you.
She is a woman (and a mum) who had struggled with her weight and faced hurting body shaming criticism for years; in the course of finding a solution to losing weight, had a baby who eats only gluten-free products, she had to find her passion for baking healthy options to help herself and her children and decided to build a brand out of it. In her words, "My biggest challenge birthed my business journey."
Naija Brand Chick's list of the top 100 most promising women-owned SMEs is a significant step towards celebrating and recognizing the contributions of women entrepreneurs in Nigeria. This recognition will help to create more visibility.
-thisdaylive.com-