Ondo Auto Rally to Light up Ilara Mokin this Easter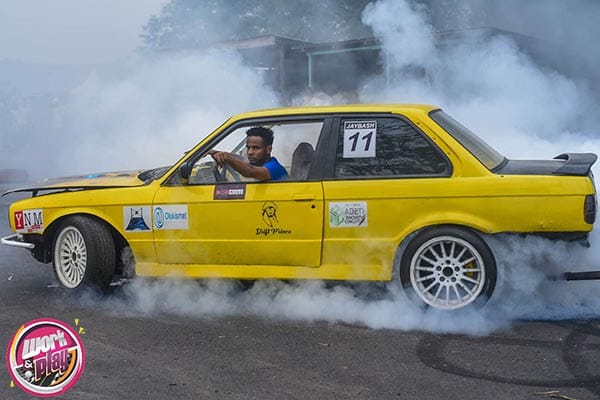 Nigeria's leading Motorsport group, 'Work and Play', has concluded plans to host the 6th Ondo Auto Race from Saturday, April 8th to Sunday, April 9th at the purpose-built off-road tracks in Smokin-Hills Golf Course, Ilara Mokin in Ondo State.
President of the group, Adeoye Ojuoko, said that the event has grown bigger with every edition, adding that this year's edition has drawn interest from the usual and the unusual places because of the growing popularity and experience that Ondo Auto Rally offers.
"Naturally, we know that the usual clusters of Motorsports communities, enthusiasts, and fans across the country signs-up for our event yearly, but this year, a lot of other interests have joined in. We now have tourism groups, entertainment, and surprisingly the food and beverage industries aligning with us. It is all a sign that we are making progress," he stressed.
Ojuoko said that the event impacts the haulage and hospitality industry as well as most of the racing cars will have to be hauled from Lagos, Kebbi, Abuja, Enugu, Nasarawa, and Rivers states among others.
"Ilara Mokin is the melting point, and the host community is fast becoming the centre of gravity for Motorsports in Nigeria. Just like in other editions, we would be having surprises and dignitaries joining-in in the drag race and perhaps in the drifting show," he added.
This year's Ondo Auto Rally is expected to pull in over a thousand racers and enthusiasts, the group revealed.
Events at the Rally will include an on-road race, that is scheduled for Saturday morning and has recorded a high number of entries including, from Mercedes and BMW Club members in Nigeria, apart from independent entries. The off-road race will be held later in the afternoon on the race tracks by the Smokin Hills Golf Course.
"We have some musicians, Mizz Kizz and Testimony Jaga lighting-up the event as well."
Work and Play has also announced that there would be a convoy of participants moving from Lagos on Friday, April 7.
Meanwhile, Nibanola Golf Resort in Ondo Town will also host Golfers from across the country on the 7th ahead of the Auto Race.
-thisdaylive.com-