Do you complain of mouth odour when you do not even know how to properly brush our teeth?
By Elegbede Abiodun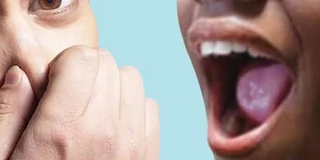 Here's the best way to brush your teeth.
You need to brush your teeth regularly (twice a day) because plaque and bacteria regularly accumulate on teeth and along the gum line.
Plaque can cause cavities and tooth decay. The right brushing technique helps guard teeth against disease and decay.
Here's how to properly brush your teeth.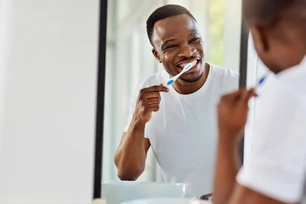 Here's how to brush your teeth [istockphoto]
Start by cleaning your teeth outside surfaces. Go slow and gently. Brush your teeth gently beginning with the top row. Make sure you don't miss any spots by going tooth by tooth.
Angle your brush 45 degrees. To remove any food particles or entrapped plaque, try to brush toward the gum line. Use short brushstrokes to gently move the brush back and forth your teeth.
Clean the inside of your teeth. You need to brush inside your teeth since they are less noticeable but just as susceptible to plaque. Brush back and forth across the inside surfaces of the teeth at a 45° angle.
Brush your back teeth (Molars). Food can quickly become lodged in your back teeth. They should also be brushed with short back-and-forth strokes.
Next, clean your tongue. To get rid of the bacteria that cause bad breath, you need to brush your tongue vigorously.
Spit any leftover toothpaste out after brushing. The concentrated fluoride in the remaining toothpaste will be washed away if you rinse your mouth right soon after brushing. Rinsing weakens it.
Source: pulse.ng