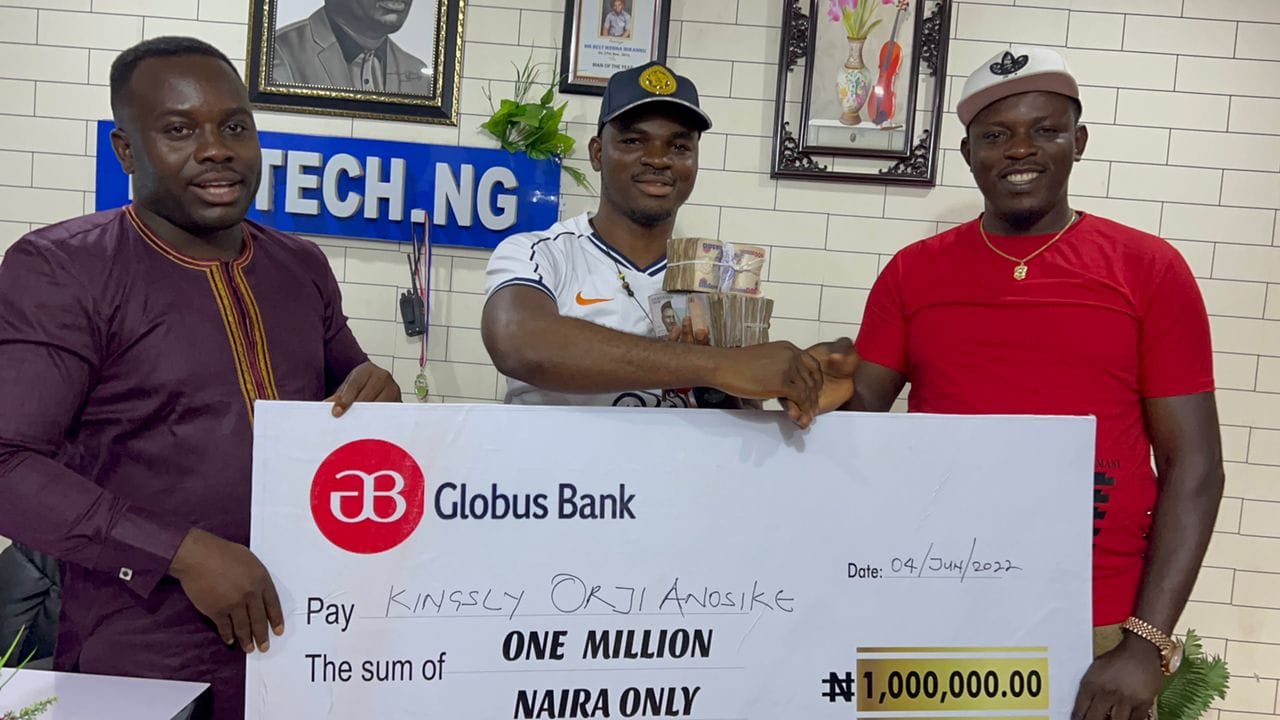 AMPMAN SUPPORTS MEMBER WITH ONE MILLION NAIRA.
The National President, ACTIVE MOVIE PRODUCERS MARKETERS ASSOCIATION OF NIGERIA, Mr Best
Ikenna Irikannu today at the National secretariat of AMPMAN with the BOT chairman, Mr James Oguejiofor were hosted in Asaba when the duo handed over the #1,000,000 (ONE MILLION NAIRA) AMPMAN FINANCIAL SUPPORT to one their members and the lattest beneficiary of the financial support scheme, MR KINGSLEY ORJIANOSIEKE (The Hit Master), a NOLLYWOOD director who had recently buried his beloved father.
This financial scheme of One million naira each to support members of AmpMan is an innovative bold ideas by The President of the association to support all members and help them to be truly financially stable as this huge amount is believed will help anyone who might be having challenges get deserved help from an association that has true love and interest of her members at heart. According to the famous inaugural speech of former American President, Late John F Kennedy which says "Ask not what your country can do for you; Ask what you can do for your country" this has been the driving force of The National President, Mr Best who always seek opportunity to give back and support AMPMAN members. AMPMAN as a body under his leadership has been able to set up small and medium scale Businesses for wives of her members, given out loans, paid school fees for members kids and has continually shared food stuff to members who really need it and their families.
The Presidency also acknowledged members who are financially buoyant that have always support the association financially to make sure help is rendered to those who need it. Expressing his gratitude towards this gesture, Mr Kingsley Orji said "This is something no association has ever done before in the history of NOLLYWOOD. I commend the presidency of AMPMAN for this initiative and am grateful. Truly, AMPMAN is LOVE."
Also present to witness the 1 million naira presentation was AMPMAN DELTA STATE CHAIRMAN, Mr James Bardi who also commended the presidency for this 1Million naira AmpMan financial scheme support to her members. It's worth to note that Mr Orji would not be the first or second nor will he be the last member to enjoy this financial empowerment. Watch the video 👇
Yours in AMPMAN,
signed.
National Publicity Secretary.
Adeniyi Moses ifetayo.