Toyin Alausa: My Father didn't like the idea of me being a 'Showgirl'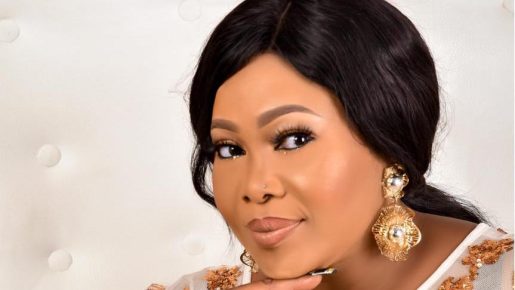 Toyin Alausa
Toyin Alausa is an actress and film producer. She began acting at a very tender age, and professionally in 1997, with roles in popular television series and soap operas, including Tales by Moonlight, Memorial Hospital, Treasures, Family Ties, Edge of Paradise and Super Story. In this interview with IJEOMA THOMAS-ODIA, she shares her passion for acting.
How did the journey into acting started for you?
I started as a child actor back in the 80's and my passion for acting grew in me as I grew older. I had featured in lots of TV series as a teenager before the emergence of home videos and subsequently Nollywood. Though I was more into English movies at some point, I later crossed over into the Yoruba genre.
Your acting debut was years ago. What has changed since then about your personality?
I have grown to be calmer, and be seen more than heard, to listen more than to speak and be at peace with all fellow human beings. I generally became conscious of the energy I put out. You can't be in the face of people all the time and be ill mannered, what comes to their mind the moment your face pops up on their screen is what you'd remain to them. Better said that there's no second time to a first impression.
Were your parents sceptical when you hinted at your chosen field?
My father didn't like the idea of me being a showgirl, as he would put it (God bless his soul). He didn't understand why I will choose entertainment over been a lawyer, doctor, etc, but I didn't choose this, it chose me, its roots run deep in my soul and I understand this as a calling.
My mother on the other hand who was first to introduce me to acting later stopped supporting me on the journey when it became tough to make a major mark and jobs weren't forthcoming. It really took me years of dedication, consistency and relentlessness to become a household name and then her support was renewed. At some point, she's asked me to go get a better job or go and find something more meaningful to do with my life than going audition hunting.
You have interpreted so many roles, which one do you find more comfortable acting?
When I'm given a role to interpret, I try to find a way to make it tasking and not see it as usual. I have my strength as with different actors but I relax more in motherly roles, though a few times I've had to infuse a different method to the same mother personality and make it less comfortable.
Don't you feel stereotyped acting motherly and calm roles often time?
Like I said, I work on myself once I read a story to give the mother character a different approach. Also every actor has their strength and what the producer/ director wants when casting is people who won't struggle with delivering the role assigned to them. When I'm given roles different from my real self, I find it very interesting, I enjoy delivering, after all that's what life is about, different people, race and culture.
At this stage of your career, do you reject script?
If there are issues that conflict with my personality I would, or if negotiation goes below expectations I sure would reject it. At this stage of my career, it would be wrong to just feature in shabby productions.
Some Nollywood filmmakers now take epic contents to the big screens. Is this a big win for the industry?
It's a very big win for us. We need to create an inch for ourselves in the global market and our originality is what can take us that far. We have sellable stories in our history as Africans, more so as Nigerians in our diversity. Take Sango, for instance.
It was translated into more than seven languages back then and was instantly welcomed globally. It is the same story for movies like Anikulapo, King of Thieves, all epic movies that represent our cultural existence. It's our cultural values and assets in display to the world. We need our indigenous content to be viable and not be recreating contents from Hollywood or other strong industries in the global communities.
You are known for preaching the Yoruba culture. Do you think filmmakers are telling our stories correctly?
Yes, they are. A few others may have done some blunders but several other issues and aspects of our stories are yet to be tapped and told. The Yoruba culture is rich in history and we've not even shown the world our best yet, there's room for improvement. Also the skills, finances and technology to do legendary films are available more now than in the past, so we can definitely tell better stories now.
Any project at hand?
Yes, my movie titled Madam Dabira. It is a beautiful story with moral lessons that my fans and movie lovers can relate with and learn from. It stares Peju Ogunmola, Ronke Odusanya, Biola Fowosere and more.
What is your advice to those who just want to turn celebrity overnight?
My advice is that Rome wasn't built in a day, also it's more honourable to allow yourself grow authentically than on the fast track. Consistency is the trademark of success. Been patient to have formal training, persistence and dedication would certainly place you on a steady progress and ultimately you will be celebrated for a job well done.
Source: The Guardian