Mo Abudu, Idris Elba Partner to Empower African Talents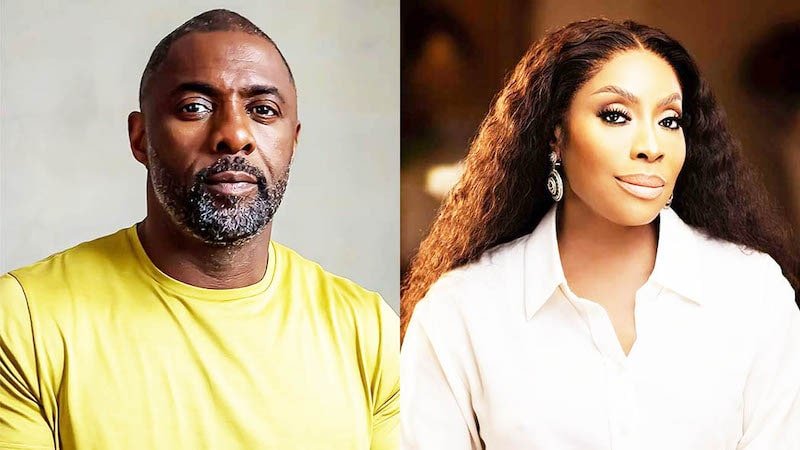 British actor and producer, Idris Elba and Nigerian entertainment magnate, Mo Abudu are collaborating to empower talent from Africa and the diaspora through their respective production companies, Green Door Pictures and EbonyLife Media. The partnership takes a two-fold approach: building TV and film capacity and producing "large-scale global productions."
Green Door and EbonyLife's development slate will tell stories set in Africa or the African diaspora and will be targeted at the global market, focusing on "bringing authentic, Afro-centric stories that resonate with audiences around the world.
Meanwhile, the pair will use EbonyLife's Creative Academy in Lagos as a model for a set of similar programmes that will be replicated across the continent. New education and mentoring initiatives will launch to help foster both the lost generation and a new generation of creative professionals in Africa and the Diaspora.
Abudu added: "We believe that Africa has the talent and the stories to captivate the world. It's our mission to offer the best in industry education, mentorship, and production opportunities, so that our graduates can become valuable contributors to the global media landscape. We plan to hit the ground running and explore the very best that African and Black stories have to offer global audiences."
Elba said: "By partnering with Mo, we aim to offer free, world-class industry education to the next generation of storytellers and bring their authentic voices to the forefront. This partnership is a step towards creating a more inclusive and diverse media landscape, one that represents the voices and experiences of Africa and its diaspora around the world."
With Green Door, Elba has produced such projects as the 2015 documentary Mandela, My Dad and Me, the 2017 miniseries Guerrilla for Showtime and the 2020 Western feature Concrete Cowboy for Netflix. Green Door has a first-look deal with Apple to produce both series and features for AppleTV+.
Abudu's EbonyLife Media is one of the largest and most successful production companies in Africa, and is behind such series as Netflix's Blood Sisters, Elesin Oba: The King's Horseman — a feature adaptation of the play Death and the King's Horseman, by Nigerian Nobel Prize-winning writer Wole Soyinka.
Source: This Day online