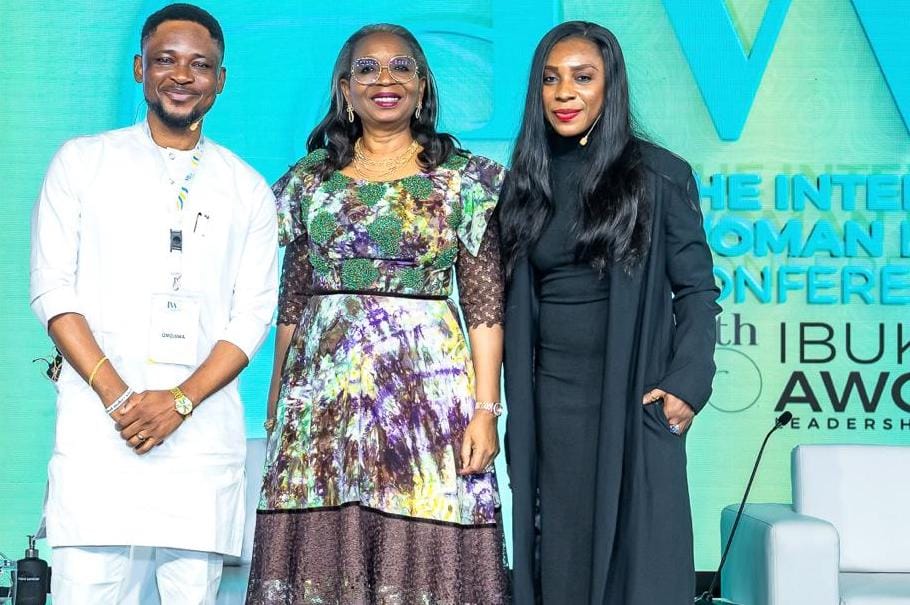 Omojuwa, Ogbe Share Practical Tips to Leverage New Media at Awosika's Int'l Woman Leadership Conference Dubai
One of the highlights of the second edition of the Ibukun Awosika International Woman Leadership Conference (TIWLC) held recently at the Intercontinental Dubai Festival City in the United Arab Emirates, was the plenary on 'Leveraging New Media for Effective Communication and Influence.'
The session was held on the last day of the conference and anchored by two prominent new media experts, J J Omojuwa and Omawumi Ogbe.
The conference, with the theme: 'Against All Odds', was a gathering of women professionals, entrepreneurs and political leaders from various industries across the globe.
It is an annual event designed to empower women leaders in various industries across the globe to occupy leadership positions with excellence, integrity, and purpose.
Meanwhile, one of the anchors of the programme, Ogbe, is a PR consultant and the managing partner of GLG Communications, a Lagos-based PR and reputation management agency, while Omojuwa is the founder and lead strategist at The Alpha Reach, one of Nigeria's foremost Digital Media companies. He is the author of 'Digital Wealth' book, who has over a decade of experience in enhancing media relations and conducting research.
Speaking on the psychology of new media at the conference, Omojuwa encouraged women to take advantage of the new media's many opportunities to sieve out the toxicity and nurture a conducive micro space for themselves.
According to him, "Maintain a curated presence online, and this includes your persona and your words."
Emphasising the dangers of not utilising new media to its full potential, he encouraged women and all attendees present to occupy the space as gaps are risky.
For women who aspire to leadership positions and want to maintain a private image, Omojuwa assured them that they could be present and active online whilst maintaining their privacy.
In her remark during her presentation, Ogbe said: "If you don't build your brand, people will brand you how they want, and chances are, it won't be what you like."
According to her, today's women must be very intentional about their personal brands and see themselves as their own public relations clients, adding that: "The power of the new media is limitless; it is therefore critical to leverage on it and win."
Sharing practical tips on leveraging new media for success, the media expert emphasised that the first step is to consciously build a reputation online and have a desirable digital footprint.
She also emphasised the need for women to embrace new media as a tool for storytelling and advocacy, highlighting the power of social media in amplifying messages and reaching wider audiences worldwide.
The session presented attendees with further insights into the power of new media in the 21st century. It fully embodied the conference's objectives of equipping attendees with practical tips they can implement immediately.
Omojuwa and Omawumi showed women how to leverage the power of the new media to reach new heights, boost their personal brands, position to compete and thrive in their different endeavours.
The 2023 edition of the conference was held in partnership with Dubai Tourism, provided an engaging platform where issues hindering women's interconnectivity and success were explored.
The conference featured keynote speeches, panel discussions, and workshops on critical themes such as leadership, innovation, confidence, entrepreneurship, and social impact.
Hosted by a Nigerian businesswoman, Ibukun Awosika, the 2023 TIWLC was attended by esteemed guests, including the wife of Nigeria's Vice President, Mrs Dolapo Osinbajo; Founder/CEO at House of Tara International, Tara Fela Durotoye; Nigeria's Minister for Works and Housing, Babatunde Fashola; Super Model and CEO of Lulu Lingerie, Oluchi Orlandi; CEO of SecureID, Kofo Akinkugbe, among others.
– thisdaylive.com –