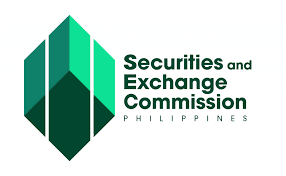 Non-interest products to reach N5tr in two years, SEC predicts
Securities and Exchange Commission (SEC) has said market value of non-interest products in the market could reach N5 trillion within the next two years.
SEC said its targets of 50 listings of Shari'ah-compliant products and a combined market capitalisation of at least N5 trillion by 2025 are achievable.
Director-General, Securities and Exchange Commission (SEC), Mr. Lamido Yuguda, said although the targets seem ambitious, the Commission has resolved to redouble its developmental efforts in order to achieve the targets.
According to him, SEC is committed to developing Nigeria's capacity in the non-interest market by nurturing reputable professionals to leverage Sharia best practices with a view to facilitating sound implementation of Sharia-compliant initiatives.
Yuguda said the Commission would continue to leverage its subsidiary, the Nigerian Capital Market Institute, especially in developing robust programmes around non-interest finance which are expected to promote capacity-building and sharia-compliant products and processes.
"As you are all aware, the fundamental difference between conventional finance and non-interest finance is the application of Shariah principles in the latter. This simply means that non-interest capital market cannot exist without experts in Islamic commercial jurisprudence-Fiqhul Mu'amalat Al-Maliyya," Yuguda said.
The SEC DG, who was represented by SEC's Executive Commissioner Operations, Mr. Dayo Obisan at a workshop for local Shariah talent for non-interest capital market – level II, in Abuja said the non-interest capital market (NICM) segment of the revised Capital Market Masterplan (2021 – 2025), targets 100 retail Shariah-compliant products and over one million direct investors in Shariah-compliant products.
"The objective of this Workshop, therefore, is fast-tracking the development of experts for the market. We believe this will enhance the development of our local Sharia talent, not only for the capital market but also for the financial system in general.
"The level of activities in the non-interest capital market that we are currently experiencing in Nigeria affirms the overwhelming acceptance of NICM products by different classes of investors, which portrays a strong appetite for these class of assets as evidenced by the oversubscription of the FGN and corporate Sukuk issued in previous years.''
"The Level 1 segment of this important workshop, which was conducted in December 2022, covered the basic areas of financial market structure and operations of the capital market and three modules from Shariah principles and contracts relating to non-interest capital markets.
"As we dive into Level II, the remaining modules relating to Shariah contracts will be extensively discussed starting today, while modules on Shariah issues relating to non-interest capital market principles, and operation of the Sukuk and equity markets shall be treated in the coming days," Yuguda said.
He reiterated that Level II is aimed at consolidating participants' understanding of the theoretical and practical aspects of the NICM.
"Armed with this training and subsequent ones to come, the participants would undoubtedly have the potential to provide Shariah advisory services for the Islamic finance industry, particularly the non-interest capital market's operations as it relates to Shariah principles and rulings," Yuguda said.
He noted that significant progress recorded in this area is evidenced by the last ranking of Nigerian Islamic finance in 13th place on the Global Islamic Finance Development Indicator 2022, ahead of countries like Bangladesh and Turkey.
Yuguda pointed out that the non-interest finance sector has gradually grown to become a distinct industry within the broader financial landscape, offering alternatives to traditional interest-based financial systems.
Thenationonlineng.net